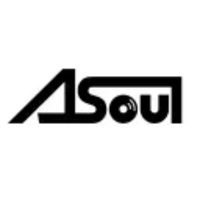 A-SOUL is a Virtual Idol group produced by Yuehua Entertainment. The project is initially released on 11/23/2020, and mainly streams on Bilibili and tiktok. Official channel posts Q&A on Bilibili every Tuesday.
Profile
In Future college, five girls with different personalities, get together and try their best to reach their dreams of being idols.
History
2020
On 11/23, A-soul released its debut video on Bilibili and Tiktok.
On 12/2, First single "Quiet" is dropped on Bilibili, Tiktok and Netease music.
On 12/11, A-SOUL made its debut stream on Bilibili/Tiktok.
2021
On 2/18, Diana reaches 100,000 subscribers on her Bilibili channel.
Members
Bella
Bella is the leader and key dancer of the group. She is very strict about other members' dance skills.
Diana
Diana is the sweetie beloved by all group members. She wants to become an idol only to eat delicious food all over the world.
Eileen
Eileen is knowledgeable and working hard for law degrees.
Ava
Ava is the gamer of this group, a typical tsundere twintail girl.
Carol
Carol is a cool short-hair girl. Singer of the group.
External Links
Media
Community
Further reading
Community content is available under
CC-BY-SA
unless otherwise noted.