Akabane Youko (赤羽葉子) is a female Japanese Virtual YouTuber.
Introduction Video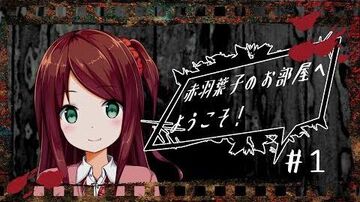 Youko's introduction.

Personality
History
Her Twitter account was opened on 24 April 2018 while her YouTube channel was created on 2 May although she did not start her activity on YouTube until her self introduction video uploaded on 19 May.
On 3 April 2019, it was announced that Akabane Youko, along with three other members of Nijisanji (namely Dola, Rindou Mikoto, and Sasaki Saku), would be getting an update to their 2D model.[1] On 7 April, she showcased her updated model in a stream.[2]
Trivia
She has not been very active, averaging about one video per month.
External Links
Reference
↑ nijisanji_app. (2019, April 3). 【2.0 Brushup!! 新たに4名をアップデート!】
ドーラ/竜胆尊/笹木咲/赤羽葉子の、Live2Dモデルバージョンの大幅アップデートを実施致します!
今後の各ライバー配信で順次発表致しますので、お楽しみに!! [Tweet]. Retrieved from https://twitter.com/statuses/1113274982933471232
↑ Akabane, Y. [Akabane Channel]. (2018, April 7) 【Ver2.0】新生・赤羽葉子!【いっぱい動くぞ】 [Video File]. Retrieved from https://youtu.be/yCPpKHhgO8Y/