This is a Japanese name; the family name is Akabane.
Associated pages
Akabane Youko (赤羽葉子) is a female Japanese Virtual YouTuber and a member of NIJISANJI. She debuted as a founding member of now-dissolved group, NIJISANJI Gamers, along with Kanae.
Introduction Video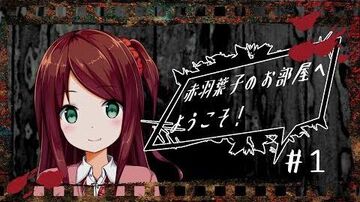 Profile
An 18-year-old high school third year. Despite dressing and behaving like a gyaru at school, Youko is actually an otaku in secret and loves anime, manga, video games, and yuri.[1]
Personality
History
Background
Her Twitter account was opened on 24 April 2018 while her YouTube channel was created on 2 May although she did not start her activity on YouTube until her self introduction video uploaded on 19 May.
2019
On 3 April, it was announced that Akabane Youko, along with three other members of NIJISANJI (namely Dola, Rindou Mikoto and Sasaki Saku), would be getting an update to their 2D model.[2] On 7 April, she showcased her updated model in a stream.[3]
2021
On 6 August, Youko's 3D unveiling stream was announced.[4] It was held on 13 August.[5]
Trivia
External Links
Further readings
Reference