Akabane Youko (赤羽葉子) is a female Japanese Virtual YouTuber and a member of Nijisanji (formerly of Nijisanji Gamers).
An 18-year-old high school third year. Despite dressing and behaving like a gyaru at school, Youko is actually an otaku in secret and loves anime, manga, video games, and yuri.[1]
Introduction Video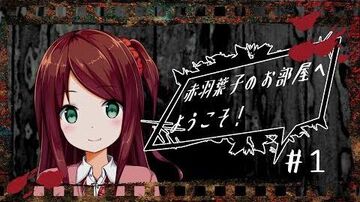 Youko's introduction.

Personality
History
Background
Her Twitter account was opened on 24 April 2018 while her YouTube channel was created on 2 May although she did not start her activity on YouTube until her self introduction video uploaded on 19 May.
2019
On 3 April, it was announced that Akabane Youko, along with three other members of Nijisanji (namely Dola, Rindou Mikoto, and Sasaki Saku), would be getting an update to their 2D model.[2] On 7 April, she showcased her updated model in a stream.[3]
Trivia
She has not been very active, averaging about one video per month.
External Links
Reference
↑ Youko's corporate profile on the official Nijisanji website
↑ nijisanji_app. (2019, April 3). 【2.0 Brushup!! 新たに4名をアップデート!】
ドーラ/竜胆尊/笹木咲/赤羽葉子の、Live2Dモデルバージョンの大幅アップデートを実施致します!
今後の各ライバー配信で順次発表致しますので、お楽しみに!! [Tweet]. Retrieved from https://twitter.com/statuses/1113274982933471232
↑ Akabane, Y. [Akabane Channel]. (2018, April 7) 【Ver2.0】新生・赤羽葉子!【いっぱい動くぞ】 [Video File]. Retrieved from https://youtu.be/yCPpKHhgO8Y/
Community content is available under
CC-BY-SA
unless otherwise noted.