Associated pages
Akemi Nekomachi is an independent male Indonesian Virtual YouTuber who debuted on 11 November 2020.
Introduction Video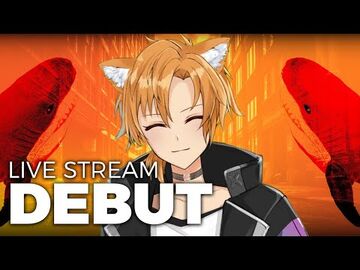 Profile
A stray cat who is always alone and questions his purpose in life. He lost his family.
Events
On 22 September 2021, LOKET's Twitter account announced that Akemi along with other Indonesian VTubers would appear in "Virtual J-Fest."[1]
Trivia
Akemi can speak Indonesian, English, Javanese, and a little Japanese.
Akemi's hobbies are playing games, music, watching shows, designing and relaxing.
His favorite foods are salmon, tuna, tuna, and sushi. His favorite drinks are milk drinks and matcha.
Akemi doesn't like jumpscare, horror, and hot rooms.
Fans
His fan name is "Akehomies."
External links
Media
References