Akunetty (アクネッティ) was a female Japanese Virtual Youtuber. After a copyright incident in January 2019, she deleted her YouTube channel, all videos, and most of her online identity.
Introduction Video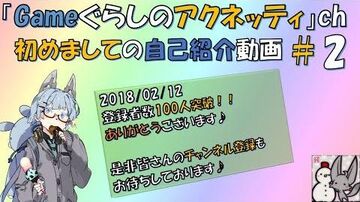 Personality
Trivia
January 2019 incident
(This information is based on rough translations of multiple parties' Japanese conversations and not guaranteed to be accurate.)
Akunetty had used an artist's concept/small drawing of a furry creature for her online identity, and when she created her VTuber avatar she based herself on that drawing. She had gotten some permission from that artist for the concept/drawing's use, but likely the terms or depth of those permissions were not explicitly stated or in a contract.
As Akunetty became more popular, she began using the concept/drawing extensively, even selling merchandise; the artist noticed in one of Meika's streams that the concept was being used beyond his intended authorized use and he was displeased. Akunetty faced community backlash because she did not apologize properly for this unclear misuse and breach of contract terms, and the resulting escalation lead her to decide the effective deletion of her online identity.