This is a Japanese name; the family name is Akuno.
Associated pages
Akuno Rock is an independent Japanese VTuber. She usually sings in a vocal unit called .d.I.V.a. with a fellow VTuber Amano Oto.
Introduction Video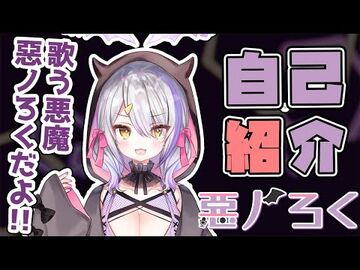 Personality
She has a playful personality most of the times, and rather energetic. But sometimes she's pretty serious when playing puzzle games. She likes to eat apple, especially apple candy that usually sold at festivals. She also likes sashimi made of Nodoguro, a fish with salt. She likes to play rhythm games, especially CHUNITHM, puzzle games, and retro games.[1]
Trivia
She's in a virtual vocal unit called d.I.V.a alongside with

Amano Oto
References