The Aogiri High School Game Club (あおぎり高校ゲーム部 Aogiri Koukou Gemu Bu) is a group of Virtual YouTubers that started activity on October 27, 2018. They are a spin-off of the Game Club Project. Following the same premise of the main channel, the Game Club of the Aogiri High School is a duo formed by Otodama Tamako (音霊魂子) and Minazuki Natsuki (水菜月夏希). They are later joined by Ishikari Akari (石狩あかり).
Introduction Video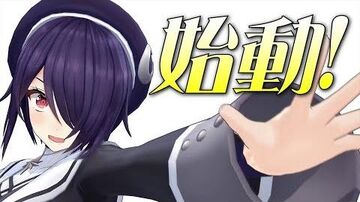 Aogiri's Game Club (Tamako) debut video.

Members
| Name | Japanese | Nickname(s) | Portrait |
| --- | --- | --- | --- |
| Otodama Tamako | 音霊魂子 | | |
| Minazuki Natsuki | 水菜月夏希 | | |
| Ishikari Akari | 石狩あかり | | |
Trivia
The first member of the Game Club to debut was Tamako, she was playing Super Smash Bros. using the Pokémon Lucario.
Most of their content, like the Game Club main channel is produced skits or game streams. They did their first video together on 11 November 2018 and their first crossover with the girls of the main Gamebu channel on 27 January 2019 [1]
External Links
Community content is available under
CC-BY-SA
unless otherwise noted.