This is a Japanese name; the family name is Arisugawa.
Associated pages
Dot

(You are here)

Gallery
Arisugawa Dot (有栖川ドット) is a female Japanese Virtual YouTuber whose videos are extensively detailed to resemble retro video games.
Introduction Video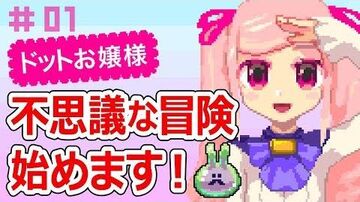 Personality
History
Background
Dot's Twitter account was created on March 2018, while her first tweet was made on 26 March. Her YouTube channel was created on 26 March and her debut stream was on the same day.
2020
On 16 August, Dot move her channel from ドットチャンネル./DotChannel. into 有栖川ドットの冒険 due monetization on her old channel has stopped and can't be renewed.
Trivia
She created her unique avatar references to retro-games by herself.
External Links
Media
Twitter Hashtag