Associated pages
Aza (阿萨) is a male Chinese VTuber and a member of VirtuaReal, Nijisanji's Chinese Virtual Liver branch as a part of its sixth generation alongside Yagi, Tabibito, and Roi.
Introduction Video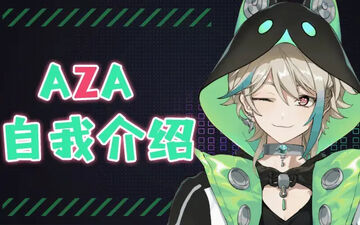 Personality
History
Background
VirtuaReal's sixth generation of Virtual Livers was announced on 20 November, 2019.[1]
On 23 November, Aza released his first cover song, Isshinfuran by Umatora.
On 1 December, Aza made his Bilibili debut .
2020
On 1 May, Aza and Roi revealed their ROZA unit costumes.
On 8 August, Aza and Roi participated in the Bilibili World event and revealed their 3D models for the first time.[2]
On 5 September, Aza had his official 3D debut.
On 25 October, Aza celebrated his 100k fans and the the same time revealed his Live2D maid outfit.[3]
On 25 December, Aza revealed, during his Christmas stream, his Live2D Christmas cat form.[4]
2021
On 1 April, Aza participated in the 2021 VirtuaFake event alongside Roi, Nanami and Ruki using special 3D models [5]
On 3 April, Aza revealed his new casual costume.
On 31 October, Aza revealed his gufeng costume.
Fans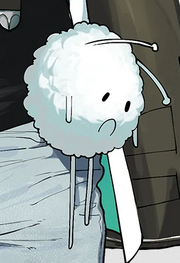 Aza's fans are called "小毛线" (Small wool yarn, or Small furball), which are represented by the bipedal fluffy creatures seen around him.
Aza's fan medal tag is "酷萨" (Cool-za)
Relationships
"ROZA" - Aza and Roi

Unitized on 18 January 2020 with the release of their first cover song as a duo, Insomnia Flight by JieGeWen, KaiYiQiang.
The unit name is composed of two parts: RO from Roi and ZA from Aza.
Trivia
Color:

#B8E994

Aza sung the opening for the donghua 大王饶命 (Spare Me, Great Lord!), 不好惹.
External Links
Media
Further readings
阿萨(アザ/Aza) - Unofficial Nijisanji Wiki
阿萨 - Moegirl Encylopedia
References