Associated pages
Barara & Karen

(You are here)

Gallery
Barara & Karen (バララとカレン, also nicknamed Barakaren) are Female Japanese Virtual YouTuber Group that debuted on August 1, 2017, they are under the Virtual Idol project "Senku Girl (先駆少女)".
Introduction Video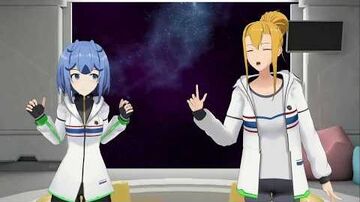 Barara & Karen's introduction.

Personality
History
2018
On 29 March, they announced via Twitter that they would be going on hiatus. After months without any activity, a 13 July 2018 tweet said only "hello" suggesting that something may be coming.
On 7 October 2018 they held a stream, but then the video that was then made private, and later public again.
On 8 October 2018 they resumed their activities with a new video.
Trivia
External Links
Media
References