Barara & Karen (バララとカレン, also nicknamed Barakaren) was a female Japanese Virtual YouTuber Group that debuted on August 1, 2017. They are under the Virtual Idol project "Senku Girl (先駆少女)".
Introduction Video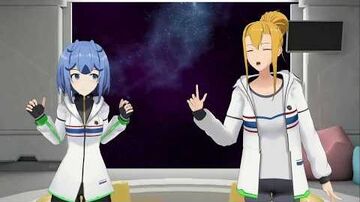 Personality
History
2018
On 29 March, they announced via Twitter that they would be going on hiatus.
After months without any activity, a tweet was sent out on 13 July. It said only "hello", suggesting that something may be coming.
On 8 October, they resumed their activities with a new video.
On 18 October, they would upload their final video on Youtube. Since then, no new videos have been uploaded. Twitter activity continued until April of 2019 before stopping.
Trivia
External Links
Media
References