Associated pages
Chikuwa (ちくわ) was a female Japanese Virtual YouTuber affiliated with VEEMusic.
Introduction Video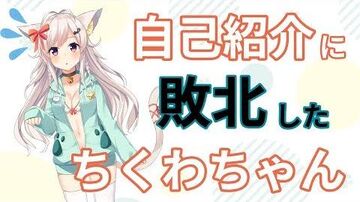 Personality
History
Background
Chikuwa's channel was created on 27 May, 2018, and made her debut on 1 June, 2018.
2018
On 27 December, it was announced that Chikuwa would be a part of VEEMusic as its fourth member.[1]
Retirement
Signs of retirement started by the end of December 2019 when she began to tweet about some of her problems such as her health condition and unfulfilled wishes.
By the middle of the month she informed her fans that she would make all of her livestream archives inaccessible except previous collabs streams and VoDs.
On January 15, she announced in her Twitter that she and Mint would graduate from VEEMusic on 15 February 2020. The announcement stated that Mint would continue on her own and Chikuwa would end her activities.[2]
On 15 February 2020 she held her graduation stream in Mint's channel as a VEEMusic member and then another graduation stream in Note's channel as Takehana House.[3]
Trivia
Chikuwa character design is based from Takehana Note's line of Original Characters. According to Note he drawn Chikuwa and published this character to Pixiv on 8 February 2016. Alongside Chikuwa he also drawn Edamame, her sister with contrast personality. Unfortunately Edamame wasn't considered for Note's VTuber project.
She is one of the fan-approved unit called Takehana House, the others being Kazamiya Matsuri, Hizuki Miu, and Minami Nami.
External Links
Media
Further readings
References