Deep Web Underground (ディープウェブ・アンダーグラウンド) ("DWU") is a female Japanese Virtual YouTuber that often deals with adult-oriented topics.
Introduction Video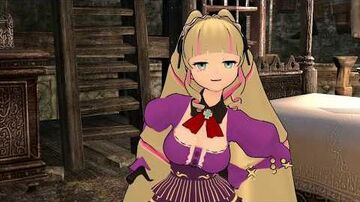 Deep Web Underground's introduction.

Personality
Trivia
According to tweets, she has a problem with many people sending her pictures of (their) penises.
She often tweets "humans are foolish", likely related to the above.
She started doing a tsundere video but much of its content was a reference to / recreation of the Max Headroom parody WTTW broadcast signal pirating incident.
Some 4chan /jp/ anons noted how similar her voice is to Iino Yuu.
External Links
Community content is available under
CC-BY-SA
unless otherwise noted.