Associated pages
Dola (ドーラ) is a female Japanese Virtual YouTuber, a member of Nijisanji (formerly of Nijisanji SEEDs). She is a fire dragon/drake.
Introduction Video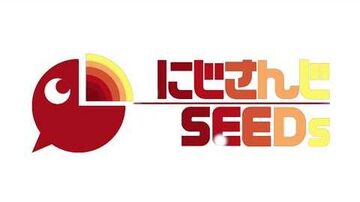 Dola's introduction.

Personality
History
Background
Her channel was created on 24 May 2018, her Twitter account was also created in May but her first tweet was published on 3 June,[1] with her YouTube debut being on 7 June.[2]
2018
On 28 November, she debuted her second 2D costume, her Winter outfit, she can also change her hairstyle with her hair to the side and even remove her horns.[3]
2019
On 31 January, she debuted her third 2D costume, her "Hoodie" outfit.[4]
On 9 June, she debuted her forth 2D costume, her "Memorial" outfit, to conmemorate her first anniversary since her debut, even thought she debuted with a small video on 7 June 2018, she officially started streaming on 9 June, so she considers this date as her anniversary debut.[5] The costume has a new hair style and visible earings.
On 13 December, she debuted her 3D model during a stream.[6]
2021
On 22 June, Dola announced on her Twitter account that she would get her sixth 2D costume.[7]
Events
Fans
Dola calls her fans "Dola-Tomo", which roughly means "Dola's friends".
Trivia
Her name is a play on the Japanese pronunciation of the word "dragon" (doragon), Dola's name is officially spelled with a "L" instead of a "R" since both letters share the "R" pronunciation in Japanese.
Color:

#A83E4A

[9]
Dola is part of the group known as the ド葛本社/Dokuzuhonsha Family with Kuzuha, Honma Himawari and Yashiro Kizuku.
One of her most famous catchphrases is "Ocha o nomimasu!" (お茶を飲みます), which roughly translates to "I'll drink tea!". Other Nijisanji members have often jokingly mocked her by parroting this phrase, much to Dola's annoyance.
Dola was originally the master of Nijisanji's Minecraft server and was known for occasionally visiting the server outside of the stream to help repair things that her fellow Nijisanji members accidentally destroyed. Eventually, due to the sheer size of Nijisanji she retired her duties to a team of experts instead.[10]
External Links
References