Associated pages
Elu the Elf (エルフのえる) is a female Japanese Virtual Youtuber, a member of Nijisanji.
She's an elf who came to Tokyo from a forest somewhere in this world because she wanted to have friends. She loves to talk, and once she starts, no one can stop her. "Elu" is a nickname, and her real name is very long.
Introduction Video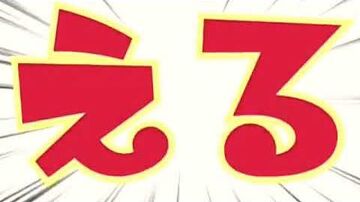 Elu's introduction.

Personality
Background
Elu's YouTube channel was created on 31 January 2018. Her Twitter account was created in February 2018 and she made her first tweet on 1 February 2018. Her first video was posted on to her channel on 16 February 2018.
2018
2019
2020
On 13 May Elu debuted in the new Nijisanji music unit "Rain Drops," which is signed under the major music record label Virgin Records (Universal Music Group). The other members in this unit are Ryushen, Warabeda Meiji, Joe Rikiichi, Saegusa Akina, and Suzuki Masaru.
Trivia
There are occasional allusions to other characters including Higuchi Kaede burning down Elu's forest (not intentionally, one would hope). Her colleague Tsukino Mito even played a webgame where the goal was to do so.
On 12 January 2019 she took part in Higuchi Kaede's first live event Kana-Dero at Zepp Osaka Bayside, along with others.
Elu's full name is スノー・ホワイト・パラダイス・エルサント・フロウ・ワスレナ・ピュア・プリンセス・リーブル・ラブ・ハイデルン・ドコドコ・ヤッタゼ・ヴァルキュリア・パッション・アールヴ・ノエル・チャコボシ・エルアリア・フロージア・メイドイン・ブルーム・エル (Snow White Paradise El Santo Flow Wasurena Pure Princess Livre Love Heidern Dokodoko Yattaze Valkyria Passion Alfr Noel Chakoboshi Eluaria Frosia Made-in Bloom Elu).
She is part of the following groups:
External Links
Community content is available under
CC-BY-SA
unless otherwise noted.