Enogu (えのぐ) is a group of Japanese Virtual Idols under Iwamoto-chou Geinousha's virtual idol project. They started activities as a 2-person group known previously as Antama (あんたま) formed by Suzuki Anzu and Shirafuji Tamaki, who debuted on YouTube on 28 August 2017.
On 25 December 2017, a new group called the Actresses Unit (女優部 / Joyū-bu) was debuted with new three members: Natsume Haru, Hinata Nao and Kurihara Sakurako.
Enogu finally reached its present lineup on February 21, 2018 when the two units were merged. On May 5, 2018 they did their proper first show as five girl assembly with a live performance of their first single, the eponymous song "Enogu" [1]. The Actresses Unit was later renamed as Hinatsukuri (ひなつくり).
Introduction Video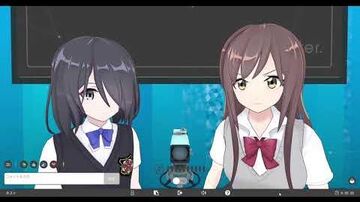 Enogu's debut video (as Antama)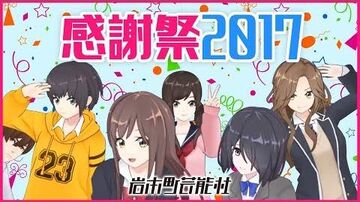 First video with the actresses unit.

Members
| Name | Japanese | Unit | Portrait |
| --- | --- | --- | --- |
| Suzuki Anzu | 鈴木あんず | Antama (あんたま) | |
| Shirafuji Tamaki | 白藤環 | Antama (あんたま) | |
| Hinata Nao | 日向奈央 | Hinatuskuri (ひなつくり) | |
| Kurihara Sakurako "Rako" | 栗原桜子 | Hinatuskuri (ひなつくり) | |
| Natsume Haru | 夏目ハル | Hinatuskuri (ひなつくり) | |
Personalities
Trivia and History (to be separated)
External Links
えのぐ - Nicovideo Encyclopedia
References