Hacka Doll(ハッカドール) are a group of Japanese Virtual Youtubers, also navigators from the Hacka Doll news app and characters from the anime series of the same name.
The channel mainly features Hacka Doll #1 (female, blonde hair) but there is also a video with #3 (male, blue hair), and Hacka Doll #2 (female, pink hair).
Introduction Video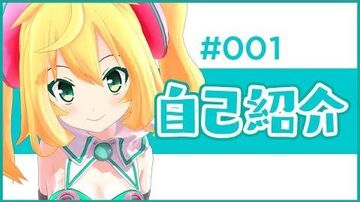 Hacka Doll #1's introduction.

Personality
Hacka Doll #1 is very energetic and always optimistic, but somewhat klutzy. Hacka Doll #2 is quiet and reserved compared to #1, but is quite airheaded herself.
Trivia
The first video aired was on 31 March. Many initially thought this was an early April Fool's joke, but were both surprised and angered when the channel was confirmed official, asking why the three year old franchise had decided to suddenly make a VTuber channel. An apology video was later made, with Hacka Doll #1 addressing fan questions and complaints.
External Links