This is a Japanese name; the family name is Hayama.
Associated pages
Hayama Marin (葉山舞鈴) is a female Japanese Virtual YouTuber affiliated with NIJISANJI.
A girl who lives in a town with a beautiful ocean. She started streaming to make her town more famous.[1]
Introduction Video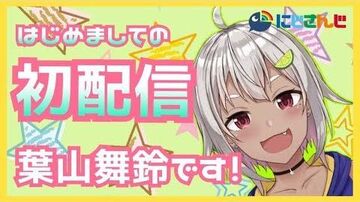 Marin's introduction.

Personality
History
Background
Marin's YouTube channel was created on 24 May 2019 and made her YouTube debut on 25 June 2019.
2020
On 23 April, Marin debuted the 2.0 brushup of her Live2D model.[2]
On 23 July, she released her first original song, "Ocean Meets Girl!!".[3]
Fans
Her fans are called "Chouchoumin" (超町民).
Relationships
Trivia
External Links
Media
Further readings
葉山舞鈴 - Unofficial NIJISANJI Wiki
References