This is a Japanese name; the family name is Hinokuma.
Associated pages
Hinokuma Ran (日ノ隈らん) is a female Japanese Virtual YouTuber, associated with 774 inc. as part of the company's branch group AniMare (あにまーれ). She debuted as part of the first wave of VTubers of the group alongside Inaba Haneru, Souya Ichika, Umori Hinako and Inari Kuromu.
Introduction Video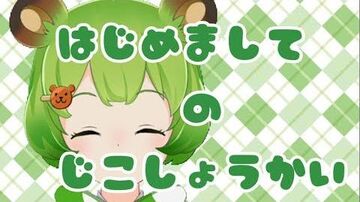 Personality
History
Background
Her channel was created on 4 June 2018, while her Twitter account was created on May, she debuted on 9 June.[1]
2018
On 18 October, she revealed her second 2D costume, a maid costume. With this costume she looks older and with has hair.[2]
2019
On 13 March, she did a short presentation in her newly revealed 3D form.[3]
On 30 April, she unveiled her third 2D costume. Unlike the previous two, this one shows her with casual clothes.[4]
On 12 November, Ran debuted her first original song "World Picnic."[5]
On 8 December, she did a stream revealing her fourth 2D costume,[6] in this one she has grey hair.
2020
On 8 July, she announced on her Twitter account that she would get her 2D model updated to the 2.0 version.[7]
On 9 July, she debuted her 2.0 model, showing her original design. Her 2.0 model has more facial expressions, can turn her head in different directions and the big green ribbon on her clothes now bounces with her movement.[8]
Discography
Events
2019
On 11 July, she made an appearance in AniMare's collaboration with Dawn of the Breakers as one of the characters alongside Inaba Haneru, Umori Hinako, Souya Ichika and their manager Nanashi.[9]
2020
2021
On 30 August, she participated in Battle Field V BFJ Streamer Cup as Team B's Squad How along with Abitun (Father's Back), Rumad, and BEESUN (Father's Back).[13]
Trivia
In the achievement test collaboration, she scored 101 of 500 points. This is the worst score of both AniMare and HoneyStrap members.
External Links
References