Hololive Production (ホロライブプロダクション hororaibu purodakushon, stylized in lowercase), or simply known as hololive (ホロライブ), is a Virtual Talent agency consisting of Virtual YouTubers owned by Japanese tech entertainment company COVER Corporation.
The name hololive was initially used for COVER's 3D stream distribution app, launched in December 2017, and later its female VTuber agency, whose first generation debuted from May to June 2018. In December 2019, this hololive branch was merged with Cover's male HOLOSTARS agency and INoNaKa (INNK) Music label to form a unified "hololive production" brand. In 2019 and 2020, the agency debuted three overseas branches: hololive China (since disbanded), hololive Indonesia, and hololive English.
As of 1 May 2022, there are 68 active hololive-affiliated talents with over 59 million subscribers on YouTube. Gawr Gura, a talent from its English branch, is the most subscribed VTuber worldwide with over 3 million subscribers.
History
2017
In March, COVER showcased a tech demo for the company's 3D capture digital avatar technology.
On 7 September at 7pm JST, Tokino Sora made the first hololive member broadcast on YouTube and Niconico Douga.[1]
On 21 December, COVER released an iOS and Android app named hololive. On 22 December, they opened auditions for a second hololive member.
2018
On 4 March, the second hololive member, Roboco-san, made her debut.
On 2 May, auditions opened for what would become known as hololive 1st generation. Auditions closed at midnight on 13 May, with selection beginning between May 9 and May 18. Five characters were unveiled in advance: Aki Rosenthal, Hitomi Chris, Shirakami Fubuki, Akai Haato, and Natsuiro Matsuri.[2] A sixth first-generation member, Yozora Mel, made her debut on 13 May. The five other first-generation members were selected from the auditions, and made their debuts between 1 June and 3 June.
On 1 August at 7pm, Sakura Miko made her debut, although she was technically not considered a part of hololive until December.
Throughout August and September, the second generation of hololive members made their debuts: Minato Aqua on 8 August, Murasaki Shion on 17 August, Nakiri Ayame on 3 September, Yuzuki Choco on 5 September, and Oozora Subaru on 17 September.
On 15 November, solo member AZKi made her debut, though like Miko, she was technically not considered a part of hololive until May 2019.
On 6 December, hololive GAMERS was announced. The following day, Ookami Mio held her debut stream with Shirakami Fubuki, who was also considered a member of hololive GAMERS.
2019
On 22 March, Fubuki announced the addition of Nekomata Okayu and Inugami Korone to GAMERS. Okayu made her debut on 6 April. Korone appeared on Oozora Subaru's channel on 7 April, but made her official debut on 13 April.
On 19 May, formerly independent VTuber Hoshimachi Suisei joined hololive under the "INoNaKa Music" label alongside AZKi.
On 13 June, hololive announced the start of the audition for three (at the time unnamed) members of the third generation, called hololive Fantasy (ホロライブファンタジー). The audition started from 13 June until 23 June, with the screening starting and ending a day later and the interviews being held from 14 June until 28 June.[3] During hololive karaoke party on 7 July, two of the members, Usada Pekora and Uruha Rushia, were announced.[4]
On 1 August, through a press release, the names for the remaining three members of the third generation (which were selected from auditions) were revealed: Houshou Marine, Shiranui Flare, and Shirogane Noel.[5] On the same day, all three started their activities on Twitter.
On 27 September, Yogiri was announced as the first member of hololive China.
On 25 and 28 October respectively, the second and third members of hololive China, Civia and Spade Echo were revealed.
On 29 November, Hoshimachi Suisei announced that she was moving to hololive's main branch. She officially moved on 1 December.
On 25 December, hololive fourth generation was announced, and three of its members, namely Kiryu Coco, Amane Kanata and Tsunomaki Watame, started their activities on Twitter.[6]
On 31 December, Tokoyami Towa and Himemori Luna made their debut on Twitter.
2020
On 6 March, the second generation for hololive China was announced.[7]
On 20 March, hololive's Twitter account announced auditions, which were held from 20 to 30 March, for two new members. Character designs were announced in advance for a "bewitching aura drifting snow witch" and an "animal-eared gothic lolita maiden."[8]
On 1 April, COVER announced the take over of the previously unofficial subreddit r/Hololive's operation,[9] with Artia and Kiryu Coco becoming the first two official moderators of the subreddit on 3 and 23 April, respectively.
On 6 April, the first generation of hololive Indonesia was announced.[10]
On 23 April, hololive's English Twitter account announced the beginning of auditions for English speaking VTubers and that their official site would support said language.[11]
On 3 July, hololive Indonesia Twitter account announced auditions for its second generation, from 3 July to 19 July.[12]
On July 30, COVER posted an apology press release regarding the monetization of copyrighted materials without permission (mainly Let's Play videos), with over 10,000 stream archives across the agency being either deleted or privated.[13] While the problem has gradually solved since August by signing contracts with copyright holders, many stream archives, including some of pre-Gen 5 members' debut streams, are still privated to this day.
On 6 August, hololive's Twitter account announced the introduction of its fifth generation, none of whom were members open for audition during March.[14] They also started their activities on Twitter.
On 8 September, the first promotional video for a new hololive branch, hololive English, was released on a new hololive English channel created to promote their content.[15] The members made their Twitter debut at the same time.
On 20 October, Gawr Gura became the most subscribed hololive member, surpassing both Shirakami Fubuki and Inugami Korone.
On 22 October, Gura became the first hololive member to reach 1,000,000 subscribers, the third VTuber overall after Kizuna AI and Kaguya Luna.[16]
By the end of October, all members of the Japanese branch and hololive English ceased their activities on bilibili, making the hololive JP/EN content on bilibili mainly made of translated clips since November.
On 30 November, hololive's English Twitter account announced the start of auditions for VSingers for hololive English; auditions were open until 29 January.[17]
On 1 December, hololive's Indonesia Twitter account announced the debut dates of its second generation members.[18]
With the retirement of Rosalyn on 27 December, hololive China officially ended its activities.
2021
On 12 February, hololive English Twitter account announced the audition for its second generation, with the audition going from 12 February to 26 March.[19]
On 30 May, Takanashi Kiara reached 1,000,000 subscribers, making holoMyth the first generation where every member has reached 1 million subs.
On 30 June, Gawr Gura's subscriber count on YouTube officially passed that of Kizuna AI's, making Gura the most subscribed VTuber in any streaming platform in the world.
On 6 July, the hololive English channel teased it's first VSinger, IRyS during a small introductory video.[20] She debuted on 11 July.
On 31 July, the hololive English channel posted a short trailer titled Prelude.
On 14 August, the hololive English channel posted another short trailer titled Omen. It also revealed the silhouettes of the new members of hololive English.
On 16 August, the hololive English channel posted the third short trailer titled Council, formally revealing the name of hololive English's second generation. They officially began their YouTube activities on 23 August JST.
On 25 August, hololive Indonesia Twitter account announced auditions for its third generation, from 25 August to 20 September.[21]
On 30 August, a brand new website decided for hololive's female members has been opened. However, the original hololive website as well as HOLOSTARS' official website would continue to operate separately.[22] The new website notably features updated biographies for some of members with significantly more details compared to the previous hololive website, as well as images for members' 3D models and alternate costumes. For the English website, most of pre-2021 talents' official biographies have been re-translated (except for a few selected talents), notably fixing mistranslations present in several of biographies such as Murasaki Shion's and Ninomae Ina'nis's.
On 1 November, hololive English launched an official #Shorts clip channel.
On 2 November more than a year later, hololive's Twitter account announced that due to the lack of requeriments no candidates would get the previously shown designs from the announcement made on 20 March 2020, resulting in both designs being unused.[23]
On 26 November, hololive's Twitter account announced the sixth generation of the Japanese branch known as "Secret Society holoX."[24]
On 24 December, hololive officially opened "holoEN VRChat World."[25][26]
As of late December 2021, the general "hololive production" website no longer lists the talents' full body artwork or detailed profiles; these functions were consolidated into either hololive or HOLOSTARS website depending on the talent's group. Pre-Gen 4 talents' profiles also no longer lists their Chinese spellings, likely due to its abandonment of official bilibili channels in December 2020.
2022
On 31 January, hololive announced that they would officially become a YouTube-partner Multi-Channel Network in February. More specifically, migration of hololive production-affiliated talent channels to the MCN would commence at 10 AM, 7 February (JST time).[27]
On 24 March, hololive ID 3rd generation was announced, consisting of 3 members Vestia Zeta, Kaela Kovalskia, and Kobo Kanaeru. They would debut from 25 to 27 March 2022 (JST time).[28]
On 12 April, hololive's Twitter account announced "hololive Live2D 3.0," an update to the talent's model, using the members of the first generation to show the new features, like Matsuri playing with a mouse and a keyboard, and Haato holding a controler, both with their model hands. Mel, Fubuki and Aki were shown with angry and sad expressions.[29]
On 26 April, hololive announced the international project "hololive Meet," starting from 26 April 2022. hololive Meet (holoMeet) is the project with the participation of hololive, hololive Indonesian and hololive English under the VTuber agency hololive production, with the goal of accelerating the expansion of hololive production to the global market. Accordingly, Tokino Sora from hololive, Ayunda Risu from hololive Indonesia, and Gawr Gura from hololive English would be the ambassadors for the debut of the hololive Meet project.[30]
INoNaKa Music
INoNaKa Music (イノナカミュージック; also shortened as INNK Music) was a music label that launched on 19 May 2019 to put AZKi and Hoshimachi Suisei - who both joined hololive production on the same date - under one music-focused management.[31]
Suisei transferred out to the main hololive group on 1 December 2019[32] and AZKi followed later on 1 April 2022, ending the activities of INoNAKa music.[33]
HOLOSTARS
HOLOSTARS (ホロスターズ) is the male Vtuber group of hololive Production, initially operating under a separate agency. The auditions for the group began on 27 May 2019,[34] and its members began their activities in June, with three of the members, Hanasaki Miyabi, Kanade Izuru and Kagami Kira, making their debuts in advance.
2019
On 2 September, the agency added three more members to the roster, formally establishing Holostar's 1st Gen.[35] The identity one of the new member, who was revealed to be Rikka,[36] was kept secret until 17 October. The HOLOSTARS Youtube channel also posted a PV of the 1st Gen members, confirming Rikka's addition to the group.[37]
Around November, it announced its second generation, which featured 3 new members, Astel Leda, Kishido Temma and Yukoku Roberu, who started their debuts on 7 December.
On 2 December, COVER announced that it would be merging all of its VTuber agencies and its music label to form "hololive production." However, the male Vtuber group continues to operate under the name "HOLOSTARS."[38]
2020
On 3 May, it released a trailer announcing its third generation[39] and a preview presentation of its 3 new members, naming them "TriNero."[40] However, TriNero started debuting on 29 April.
On 29 June, it was announced that HOLOSTARS' second generation of VTubers would be named "SunTempo."[41]
As with the main hololive members, members of HOLOSTARS ceased their activities on bilibili by the end of October.
2021
On 1 March, COVER announced HOLOSTARS' first show on YouTube[42], which premiered on 4 March. On their first broadcast, they decided on the name Wacha-Wacha HOLOSTARS for the show, or Wachastars for short.[43]
On 26 December, holostar's Twitter announced that there would be new members in 2022.[44]
On 28 December, the official HOLOSTARS website has been renewed, adopting the structure of the hololive website. An English language option has also been added with the renewal.
2022
On 19 January, HOLOSTARS opened its official Reddit account.[45]
On 4 March, hololive English opened auditioning for male talents.[46]
On 19 March, the HOLOSTARS main Twitter account announced their new unit of VTubers, named "UPROAR!!".[47]
Members
The complete roster of VTubers endorsed by hololive production is as follows:
hololive
hololive Generation 0
Was initially separate solo debutants and later officially put into one group.[48]
hololive 1st Generation
hololive 2nd Generation
hololive GAMERS
hololive 3rd Generation
Also known as hololive Fantasy (ホロライブファンタジー).
hololive 4th Generation
Also known as holoForce (ホロふぉーす).[49]
hololive 5th Generation
Also known as NePoLaBo (ねぽらぼ). Formerly known as holoFive (ほろふぁいぶ) before Mano Aloe's retirement.
hololive 6th Generation
Also known as Secret Society holoX (秘密結社holoX, Himitsu Kessha horokkusu).
Aside from each talents' fan marks, this generation also has a "generation-oshi" mark: ✖️ (black cross), representing the letter X.
hololive Indonesia (ID)
hololive ID 1st Generation
Self-styled as AREA 15, taken from the name of the collab show they held every month on the 15th.[50] The show itself was conceptualized due to how all their birthdays fall on the 15th of differing months.
hololive ID 2nd Generation
Also known as holoro, a portmanteau of "hololive" and "loro" (Javanese for "two"). [51]
hololive ID 3rd Generation
Also known as holoh3ro,[52] attributing to how they are based around the "Everyday Hero" theme, with the number "3" representing the 3rd Generation.[53]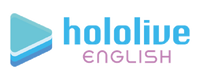 hololive English (EN)
hololive English -Myth-
Also known as holoMyth and informally known as the 1st Generation of hololive English.
hololive English Project: HOPE
hololive English -Council-
Also known as holoCouncil and informally known as the 2nd Generation of hololive English.

hololive China (CN) (Dissolved Branch)
hololive CN 1st Generation
hololive CN 2nd Generation
HOLOSTARS
HOLOSTARS 1st Generation
HOLOSTARS 2nd Generation
Also known as SunTempo as of 28 Jun, 2020.
HOLOSTARS 3rd Generation
Also known as MaFia (魔フィア). Formerly known as TriNero (トライネロ) before Tsukishita Kaoru's retirement.
UPROAR!!
Known Staff
Motoaki Tanigo


COVER CEO

Yuujin A


Content Director

Harusaki Nodoka


Management Trainee

Daidou Shinove


HOLOSTARS General Manager

Omegaα


holoEN producer

Izutsu
Legend of Polka Show Assistant

Fubuki's Manager
M-chan


holoID manager

EnMa


Ina's manager

J-chad


Calli's manager

JenMa


Gura and Kiara's manager

HenMa


Amelia's manager

Ikemane


Miyabi and Temma's manager

Higemane


Aruran, Shien and Oga's manager

Mochamane


UPROAR!! manager

T-chan


r/hololive moderator, EN chief translator

N-senpai


r/hololive moderator

Tsuranimizu
INNK producer
(retired)
Discography
Main Article: List of Hololive Songs.
Bouquet (Midnight ver.)

lofi & chill mix

7 May 2021

   

"Dreaming Days (Midnight ver.)"
"BLUE CLAPPER (Midnight ver.)"
"Shijosugi Adtruck (Midnight ver.)"
"STARDUST SONG (Midnight ver.)"
"Hyakka Ryoran Hanafubuki (Midnight ver.)"
"DAILY DIARY (Midnight ver.)"
"Halloween Night, Tonight! (Midnight ver.)"
"Suspect (Midnight ver.)"
"Candy-Go-Round (Midnight ver.)"
"AsuiroClearSky (Midnight ver.)"
"Precious Photographs (Midnight ver.)"
"Shiny Smily Story (Midnight ver.)"
"Yumemiru Sora He (Midnight ver.)"
"Kirameki Rider☆ (Midnight ver.)"

External links
Digital Release • Music Video • YouTube
hololive music studio - Sunshine

bossa nova & jazz mix

7 August 2021

   

"Say! Fanfare! (Sunshine ver.)"
"Smile & Go!! (Sunshine ver.)"
"Candy-Go-Round (Sunshine ver.)"
"Plasmagic Seasons! (Sunshine ver.)"
"Kirameki Rider☆ (Sunshine ver.)"
"DAILY DIARY (Sunshine ver.)"
"PEKORANDOMBRAIN! (Sunshine ver.)"
"Heroine Audition (Sunshine ver.)"
"Lunch with me (Sunshine ver.)"
"Yumemiru Sora He (Sunshine ver.)"

External links
Digital Release • Music Video • YouTube
Events
Gallery
Video clips
External Links
Websites
YouTube
Twitter
Main Accounts
Other Accounts
Other
Further reading
References