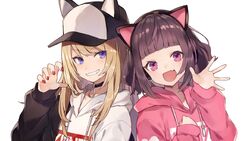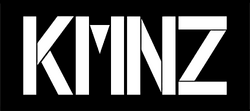 KMNZ (ケモノズ Kemonozu - from the Japanese word kemono 獣 / けもの, "beast" or "animal") is a group of Virtual YouTubers and a Hip-Hop duo consisting of Liz and Lita, who have costumes with animal ears and tails.
KMNZ videos are produced by Wright Flyer Live Entertainment and they appear frequently on the platform for smartphones REALITY.
They host a weekly 5-minutes show on TOKYO MX called VIRTUAL BUZZ TALK! in which they interview several vtubers, including Fuji Aoi, Tsukino Mito, Tanaka Hime, Suzuki Hina, Nekomasu and Tokino Sora, among others.
Events
Trivia
External Links