Jurassic World: Dominion Dominates Fandom Wikis - The Loop
Play Sound
Associated pages
Kaheru (カヘル) is a female English/Filipino/Japanese Virtual YouTuber.
Introduction Video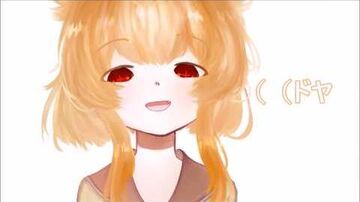 Personality
She lives in a trashcan and claims the desire to excel in memes. She also does drawing, gaming, song covers, as well as voice impressions but has claimed that she only does it as a hobby.
History
Introduction
Kaheru created her YouTube account on 16 May 2018, with her Twitter account being active on the same month. Her introduction video was uploaded on the same day.[1]
2020
On 3 May 2020, she celebrated her birthday by doing a YouTube stream. [2]
On 17 May 2020, she did a YouTube stream for her 2nd anniversary. She also made a 3D model of her character to celebrate the anniversary. [3]
On 4 June 2020, she announced in a facebook post that she lost all her character files. This forced her to go on hiatus for a while. She recreated her 3D model two months later.[4]
On 10 October 2020, she had an Among Us collab with online personality GLOCO and other Filipino VTubers. [5]
On 27 November 2020, Kaheru together with the other members of Pinoy Virtual Bahay (PVB) held a 12-hour charity stream. The stream managed to raise a total of $2,307.00 (around PhP 111,000.00).[6][7]
2021
On May 29 and 30, 2021, Kaheru and Lyrica participated in FanFes Online 2021 as special guests.[8]
On September 11, 2021, she had her first Live2D debut.[9]
On September 19, 2021, her channel reached 200,000 Subscribers.[10][1]
Trivia
Her name comes from the Filipino word "kahel", which means "orange".
She sometimes creates her own words that are a combination of Japanese, English and memes; e.g., Japanese "yamete kudasai" (please stop) + English "stop" = "yamete kudastop".
She likes the color red.
She is known to be easily scared by the sound effect of donations.
She has a following called "YaCult" which is associated with a fermented milk drink called Yakult.
Followers also call themselves "trashfam" since Kaheru often associate herself with the image of being in a garbage bin.
She is well-versed in English and Tagalog.
She also learned Japanese from just watching anime and talking to Japanese friends.
She is considered to be one of the oldest Filipino VTubers, having been active since 2018.
Her internet connection often causes her to lag before stream.
External Links
References