This name is written using the Japanese name format; the family name is Kumagai.
Kumagai Chisato (熊谷ちさと), also known as Beatani (べあたに), is a female independent Japanese Virtual YouTuber.
Previously a 24 year-old average office worker, she was thrown and locked into the internet by her sister. Chisato describes her current job as "gatekeeper of the Internet."
She prefers that her viewers call her Beatani.
Introduction Videos
Personality
Profile and Events
Beatani is a 25 year-old polar bear that used to be an average office worker, until her sister, Chihiro, threw her into the internet on October 2019 as a result of a fight and trapped her in there. She mentions circumstances similar to those of the game Myst.[6] After that, she started living on the "XP hills" (for reasons she herself doesn't know), a term she uses to refer to the hills that appear in the default Windows XP background picture, Bliss.
One of Beatani's goals is to escape the internet after reconciling with her sister. Her other goals are to get 1000 friends, and have a talk with Hiroyuki of 2channel fame.
This is a transcript from her introduction video, 「姉が小石と小石チョコの食べ比べをしています」:
"Hello! I am Kumagai Chisato. I was supposed to be an ordinary office worker... but I had a fight with my sister, who possessed unusual technology, and because of that I was trapped in the internet. I was locked in an alternate dimension because of this fight with my sister. It's a situation similar to that famous mystery-solving game Myst! Since then, I've been drifting along the seas of the internet... and it's been really lonely!! Ahh, this is a painful part of my virtual existence. Because of that, for the sake of making friends, I've decided to become a VTuber! If it's possible, I want to play with (you), the viewer! If it's okay to be friends... because my surname is Kumagai, please call me Beatani!"[7]
History
Background
Both her YouTube and Twitter accounts were created on January 2021. Her YouTube channel shows activity as early as 10/02/2021, and a proper self-introduction stream was broadcast on 27/02/2021.
March 6th, 2021 marks the date when Beatani expanded her following by advertising overseas, and a debut for English-speaking audiences (a summarized version of her self-introduction from the previous month) was released. As explained in a posterior zatsudan, although she planned to do English videos, she didn't originally plan to do the streams themselves in English.[8]
Channel milestones and celebration streams
Membership
Beatani announced on 29/03/2021 that she could open her YouTube membership,[9] and enabled membership at the same time as her celebration stream "[祝!monetization]OPEN MEMBERSHIP & SING A LITTLE".[10] She was surprised, as she did not expect more than 10 people to become members, and much more people than that joined.
Community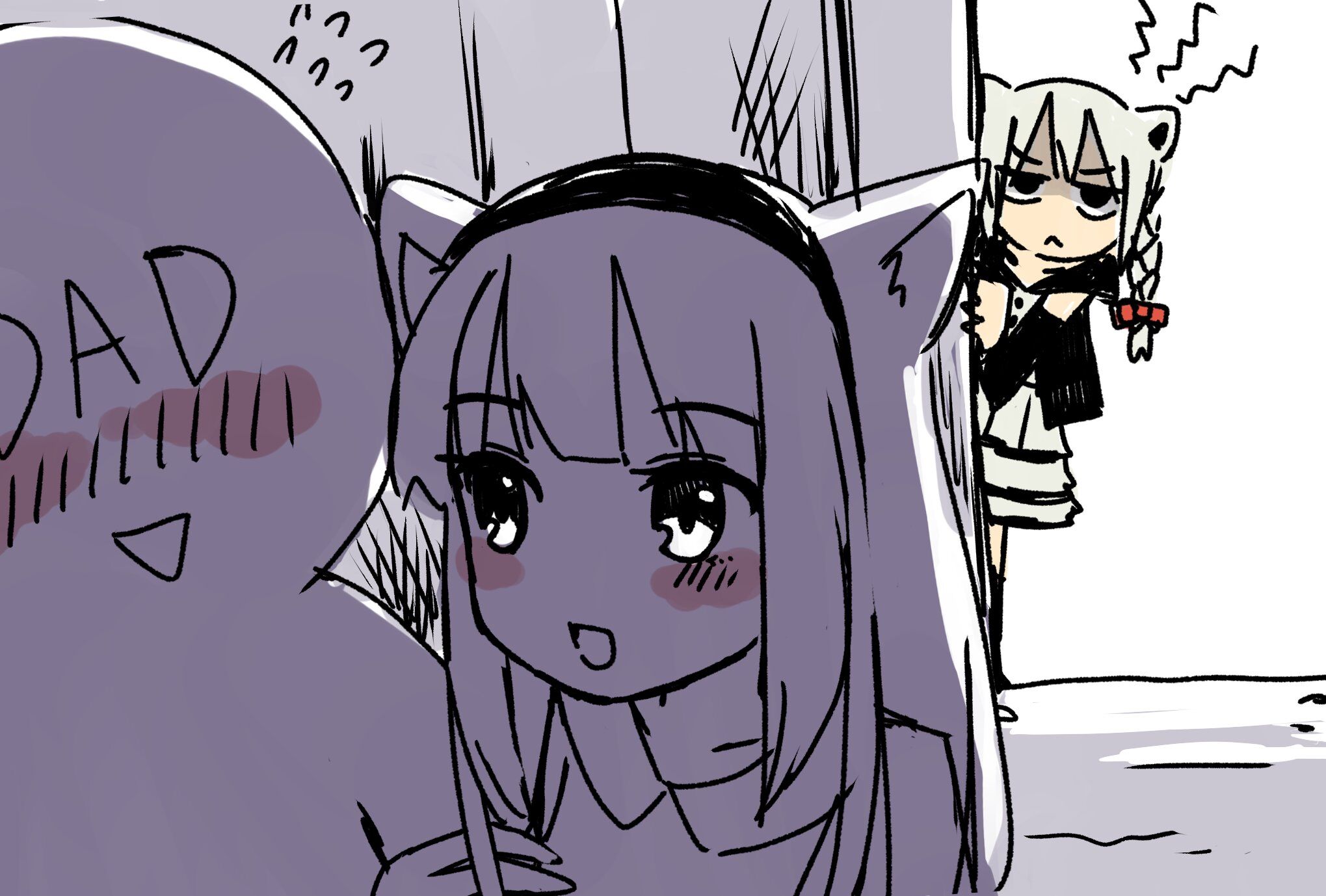 Fan Name
When Beatani was asked how to call her fans, she had to think of a name, and proposed calling her fans Friends, BeaTomo, BeaFriends, or Sentries.[11] Beatani ran a twitter poll between the last 3 names and Sentries won.[12] The next day Beatani decided that she would call her fans Sentries.[13] As Beatani's content shifted away from Slay the Spire and as she gained a large amount of new fans the usage of this name stopped. Eventually, Beatani said that she considers her fans to be family, and she mostly refers to them as dads; her "fan-family" also includes moms, brothers and sisters.[14]
Her Listener-chan character also represents her fanbase.
"Hai. This is my oshi. Too cute! I want to marry her. Kawaii ne. Kawaii ne. [...] I want to get [Listener-chan] pregnant. Yes, this is my wife. [...] Making baby with listener-san. [...] If Listener-chan gets pregnant, yeah, she won't be able to [have an] affair. She couldn't cheat on others."[15]
Catchphrases
"Dads and moms and brothers and sisters." (Addressing her viewers)
"Dad! You should (x)!" (Urging her viewers to do something or behave a certain way)
"I may be 'Kumagai', but you can call me 'Bear-tani'."[18]
"What's wrong with you?"[19]
"Who is you?"[20]
"I want to peropero kawaii girls."[21]
"Are you kidding me?"[22]
"You are very wise." (When listener-san says something wise.)[23]
Quotes
Trivia
She has shown an addiction to Slay the Spire. According to her calculations, she played the game for up to 40 hours in the span of one week.[31] When she used to play this game, she couldn't focus on anything else, going as far as saying that the game "ruined her life" and that she's glad that she could "escape the Slay the Spire arc."[32]
Her hair's color is based on the hair of Touhou's Youmu Konpaku (her favorite Touhou character).[33][34]
She designed and rigged her Live 2D model herself.[35]
She designed her own outro BGM, although it has seen very little use since her debut video.
Her background picture is Bliss, the default background picture used in the Windows XP operating system.
Her Beatani nickname is based on an alternative reading of the characters that compose her surname.[36][37]
Her favorite gun is Mami's musket from Madoka Magica.[41]
Fans like to speculate (perhaps jokingly) that she's 'gyaru'. She denies being a gyaru, but she doesn't dislike gyaru.[42]
During an Omori stream, she mistakenly said she was 155 "meters" (as opposed to 155 centimeters), and mentioned her difficulties with the imperial system. Chat corrected her, and then she immediately corrected herself, but it's a running joke among her fans now.[43]
Her favorite actress is Fukada Kyoko (A.K.A Fukakyon).[44]
External Links
References