Kyogoku Emilia Satsuki (京極エミーリア皐月) was a female German / Japanese Virtual YouTuber. She was a member of Circlemiran. and announced her retirement on September 18, 2018[1].
Introduction Video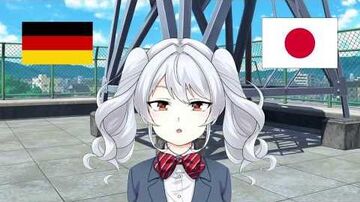 Emilia's introduction.

Personality
Emilia portrays herself in a very ladylike manner. Although she is calm and collected most of the time, she sometimes gets flustered when she is called cute or makes a mistake.
Trivia
Despite being half-German, Emilia does not speak German. In many of her videos and live streams, she tries to learn more about Germany and its language.
Her fan base is referred to as "Familia" and she often called them "Mein Schatz" (my treasure).
External Links
References