Mira Pink is a female English YouTuber who debuted on 28 February 2018.
Introduction Video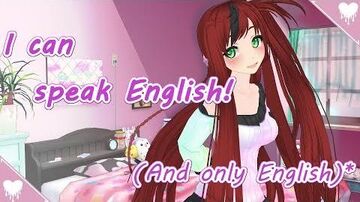 Mira Pink's introduction.

Personality
Mira possesses a optimistic and persevering attitude. She shows enjoyment when doing her videos, as she wants to create a community for her friends and fans to enjoy. There is no doubt with Mira, you will have a fun time.
Trivia
Is said to be the second English V-Tuber next to Ami Yamato
Her favorite anime/manga is Death Note.
Her main goal for the channel is to make quality content and create a community that others, possibly referring to non-Japanese speaking fans, can enjoy.