Mochi Hiyoko (もちひよこ) is a Female Japanese Virtual YouTuber who debuted on 2 January 2018.
Introduction Video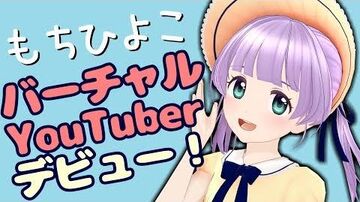 Mochi Hiyoko's self-introduction.
Personality
Trivia
She is sometimes called "grandma" by fans due to her atypical voice.
She is very adept at 3D modeling, and likes to design cute young girls.
She is very welcoming to fans; as of November 2018 she had followed back almost all of the 35000 Twitter users that follow her.
In addition to her standard early-teen girl model, she has a very attractive "onee-chan" (big sister) model where her age appears to be in the twenties, that is used for cabaret-like videos. In a Twitter poll where she asked fans which of the models' swimsuit picture they liked better, 70% said the young girl.
She founded her own VTuber agency called MochiPro
External Links
References
Community content is available under
CC-BY-SA
unless otherwise noted.