Nekomiya Hinata (猫宮ひなた) is a female Japanese Virtual YouTuber who debuted on February 11, 2018
Introduction Video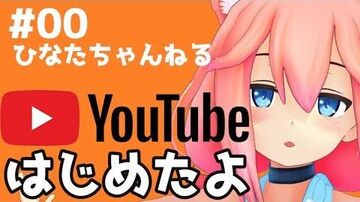 Nekomiya Hinata's Debut Video

Nekomiya Hinata's Self Introduction

Personality
Nekomiya Hinata is very lazy, speaking in a dull and tired-sounding tone of voice.
Trivia
Nekomiya Hinata loves playing video games, especially FPS games.
Her skill in FPS games is very good.

Some viewers believe that the voice actor behind Hinata is Ereko, a talented female gamer with a similar voice. (See also Makina.)
Some viewers refuse to accept that a woman can be as good as Hinata in FPS games and have begun calling her "cheater cat", even though no evidence of her cheating has been provided. Some of Hinata's fans have found the nickname amusing and started using it as well.

She does not like horror games, particularly ones with ghosts as they cannot be killed with guns. She also does not really consider zombie games to be horror games for this very reason.
Her favorite food is Silver Vine.
External Links