This is a Japanese name; the family name is Ookami.
Associated pages
Ookami Mio (大神ミオ) is a female Japanese Virtual YouTuber associated with hololive, as part of a group of VTubers inside called as hololive Gamers (ホロライブゲーマーズ) alongside Shirakami Fubuki, Nekomata Okayu, and Inugami Korone.
Introduction Video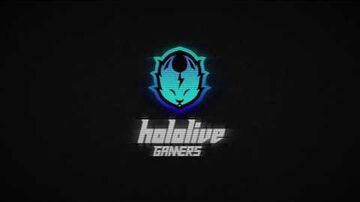 Mio's introduction.

Personality
Mio is frequently described by fans and other hololivers as being mature, responsible and level-headed when compared to her peers. In the holo no graffiti animated shorts Mio is frequently seen playing the part of the "straight-man", reacting comparatively like a real person would to her coworkers' absurd shenanigans or the onset of surreal situations. Mio is also regarded as being exceptionally kind, even among the already enormously friendly hololive staff, with both fans and peers frequently seeking her personal advice. This friendly and wise persona has earned her the popular nickname "Mio-mama".
Despite these mature traits, however, Mio is frequently touted as one of the biggest scaredy-cats in hololive. Among hololive's roster Mio is one of the most susceptible to horror movies or the scares in horror-themed games. This aspect of her personality is also supported by the holo no graffiti animated shorts, with Mio being revealed to be extremely easily frightened by ghost-stories, being completely unwilling to remain alone in the dark and becoming almost catatonic when scared.
She has stated that she sometimes has to suppress her more wild, wolf-like instincts and compulsions. These compulsions have included things like outright eating her coworkers Tsunomaki Watame (a sheep girl) and Nekomata Okayu (a cat girl).
She is also recognized as a talented singer as Shirogane Noel's singing coach (who Noel describes as particularly harsh and difficult to impress), upon hearing Mio singing during the Toyosu PIT live-event, remarked that she was exceptionally gifted.
Profile
"Hellooowl! It is Ookami Mio!"
A black haired kemomimi girl who appeared on our radar randomly. She often shows up around shrines. She likes gaming.[3]
History
Background
Her Twitter account was opened on 16 November 2018 while her YouTube channel was created on 1 December 2018. On 6 December, a video introducing hololive GAMERS was uploaded and then she did an introductory stream with Fubuki on the next day.
2019
On 9 June, she announced that she would debut her 3D model.[4] She debuted her 3D model on 16 June.[5]
On 11 September, she published on her Twitter that she would get her swimsuit 3D costume, which she debuted later that day during a stream.[6][7]
On 19 December, hololive's Twitter account published that both Mio and Fubuki would get new 2D costumes.[8] She unveiled hers in a stream on 22 December[9][10] an hour earlier than Fubuki's.
2020
On 1 January, she announced on her Twitter account that she would get her third 2D costume, a kimono to celebrate the new year, she debuted her costume later that day during a stream.[11][12]
On 24 January along with the other hololive girls up to the third generation, she debuted her 3D idol outfit at hololive's 1st fes. Nonstop Story.[13][14]
On 5 August, her activities were suspended due to multiple claims of copyright violation filed against her YouTube channel.[15]
On 4 September, Cover Corp's Twitter account made a short statement announcing that Mio's copyright strike problem has been lifted and that she would return to her activities shortly. After this, Mio published that she would return to do streams on 5 September.[16][17]
On 20 December, she reached 500.000 YouTube subscribers, being the last member of hololive GAMERS and the 16th member of hololive to do so.
2021
On 9 January, her Twitter account got suspended for unknown reasons, but was restored a few days later.
On 20 February, she reached 600,000 YouTube subscribers during a karaoke endurance stream.[18]
Events
On 23 May 2019, she made an appearance in hololive's collaboration with Dawn of the Breakers as one of the characters alongisde Roboco, Aki Rosenthal, Natsuiro Matsuri, Shirakami Fubuki, Minato Aqua, Yuzuki Choco, and Oozora Subaru.
On 27 November 2019, she made an appearance in hololive's collaboration with Azur Lane as one of the characters, alongside Shirakami Fubuki, Nakiri Ayame, Natsuiro Matsuri, Murasaki Shion, Minato Aqua and Tokino Sora, she was available from 27 November to 10 December.[19]
Mascot and Fans
Her pet is a minotaurlike creature called "Hatotaurus" originally designed by Fubuki. It has the head of a pigeon, goatlike horns, the body of a minotaur and the legs and tail of a wolf.[20]
Her fanbase name is officially called "Mio-fa", short for Mio's family. ミオファ(みおーんファミリー).
Trivia
Her last name, "Ookami" means 'Great God', but is also a pun on the word for 'Wolf'.
Her long hair is often mistaken for her tail, while her real tail is wrapped around one of her legs. She mentioned that the reason for this is because her tail is too sensitive.
Mio is a self-professed practitioner and advocate of the "No Panties Healthy Lifestyle". This practice consists of not wearing underwear while sleeping, which supposedly grants health benefits such as improved blood-flow throughout the lower body. Mio states this wisdom was passed down to her from her grandmother.[21][22]
Mio owns a cat named Taiga (タイガー, translingual pun on "Tiger") that is notably uncooperative and rambunctious, requiring Mio to chase and fight with her in order to do things like properly groom her fur. A picture of Taiga appears on Mio's usual stand-by screen. Taiga's species is Ragdoll.
Following the debut of hololive's fourth generation, she stated that one of her New Year's Resolutions for 2020 would be that she promised to control her natural impulses and "not eat" Watame. Watame was in the chat at the time, with Mio suggesting that she shower prior to the two meeting in order to suppress the smell of "wild sheep" and thusly reduce her temptation. Watame responded by posting emoticons to illustrate herself running away.
She thinks her nickname "Mio-mama" comes from the foreign fans, as Japanese fans usually refer to her as "Mioshaa" like Oozora Subaru always calls her.
Mio does tarot reading streams, she invites other members to share their uneasiness and doubts, on these streams Mio also gives advice, but sometimes other members ask for her tarot reading off stream.
Mio organized alongside Sakura Miko 2020's Minecraft Sport Festival, they were responsible for managing more than 20 hololive members.
Other members sometimes talk about Mio's motherly characteristics like:

When Miko went to her house she cooked her delicious meal to eat.
When Subaru was depressed because of the delay of her 3D concert celebration, Mio went to Subaru's house to cheer her up also inviting Okayu and Shion.
Mio talked a lot to Akai Haato while the latter was on hiatus on Discord.
When Ayame was teased by Houshou Marine on dancing lessons, Mio was the one to protect her from Marine.
External Links
Media
Further readings
References
Community content is available under
CC-BY-SA
unless otherwise noted.