Jurassic World: Dominion Dominates Fandom Wikis - The Loop
Play Sound
Associated pages
Projekt Melody (メロディー) is an American Virtual streamer, often referred to as an "Hgirl" or "Hentai Girl". Her initial and primary streaming platform is Chaturbate, but she later branched off to Twitch for SFW content and Youtube for Twitch clips. While originally an independent streamer, she is now part of the agency VShojo.
Introduction Video
Personality
Melody is a futuristic AI program that was created used to scan and clean files until being accidentally infected with an email porn virus. Since then, she has become obsessed with all things lewd.
Despite her upfront lewdness, Melody actually has a quite wholesome, innocent, and tomboyish personality. She will often get embarrassed when her chat quotes silly or perverse things she has said or done in the past, and is known for being adorably airheaded at times about certain topics. Melody cares deeply for her friends and fanbase, which she has dubbed The Science Team. She is well versed in meme and anime culture, however sometimes she will not understand older (pre-2010) internet culture.
There is a second personality of Melody, which debuted on 1 April 2020, known as Melware. Melware would randomly take over Melody, is much more lewd and crude than regular Melody, and has a bratty personality. Often insulting her chat and the regular wholesome Melody as well. As of October 2020, Melody and Melware are no longer fighting each other, and Melody regularly steals pieces of Melware's outfit.
History
Background
Melody's Twitter and YouTube account were created on 7 July 2019. Her first video was an unlisted MMD video from 29 August 2019 featuring a commissioned VRoid model that didn't carry over to her formal debut. She eventually made the video public to celebrate her second anniversary on 8 July 2021.[1][2]
Melody's model was originally designed by DigitrevX, and Melody purchased full rights from him on 5 December 2019.[3] Melody created her Twitch account on 18 December 2019,[4] and uploaded her first public YouTube video on 27 December.[5]
2020
Melody originally gained fame as the first adult virtual streamer. Her first adult livestream was on 8 February. On 14 February, Melody did her first full nude stream on Chaturbate.
On 26 February, she uploaded an official debut video to YouTube.[6]
On 7 March, Melody debuted on Twitch, and was partnered before her first stream. She gained over 50,000 followers after just one three-hour stream.[7]
On 12 March, Melody announced that she had been temporarily suspended from Twitch for being too lewd in the previous week's stream.[8] The exact reason was unspecified, but theories include the appearance of a vibrator on her bed, her shirt clipping through her model to reveal skin, lewd discussion, or sponsorship by adult website Fakku. The suspension ended soon after.
On 1 April, the "Dark Mel" personality debuted on Chaturbate. Originally just an April Fool's joke, "Dark Mel" was widely accepted and praised by her fanbase and given the nickname Melware. Melware after April 1st would randomly take over Melody during Chaturbate stream days, generally once a month, to taunt Melody and her chat.
On 7 July, while celebrating her 20th birthday, Melody broke the Chaturbate record for most tokens tipped during a single stream when she received an estimated $175,000 in tips. Melody herself had been the previous record holder.
On 5 November, Melody was suspended from Twitch again following a DMCA claim by her original designer DigitrevX, who claimed that he owned copyright on the model. Melody produced documentation proving that she had purchased full rights to the model in 2019. Her account was subsequently restored.[3][9]
On 24 November, she announced her membership in new VTuber agency VShojo, alongside Ironmouse, Silvervale, Zentreya, Nyatasha Nyanners, Froot, and Hime Hajime. In her debut stream, in which other members had revealed new 2D avatars, she revealed a joke 2D avatar designed by Nyanners, who drew it with her eyes closed.[10] It has been nicknamed "Prajekt Malady".
2021
On 23 August, Melody announced plans to reveal an actual Live2D model which would supplement her usual 3D model.
On 5 September, Melody released her first single, Y4ND3RE.
On 24 September, Melody debuted her Live2D model, illustrated by hen-tie and rigged by Brian Tsuii from Iron Vertex, featuring new background art from Magpie Raven Blackford and stream music from Lord Aethelstan, Creep-P, and Utalive. She also showed off a Halloween costume design by hen-tie.[11]
2022
On 15 June, Melware debuted on the Projekt Melody channel with a new Live2D model, a variant on the existing Projekt Melody model. Melware features red eyes, silver hair, a black and red color scheme for her clothing, and an Among Us style "DUM" post-it-note attached to her head. The Melware debut was announced on the VShojoOfficial YouTube channel, which briefly changed its profile description to an binary representation of the ASCII text string "MELWARE IS HERE", and tweeted in binary the phrases "SHE HAS KEY" and "SAVE HER!!!"
Quotes
"Hmm?"
"Four Loko used to be much more loco, and they turned it down a notch because lawsuits. So now it's like Two Loko."
"Can any of us get naked when we're clothed? When we're obscured by the shackles of society and social expectation? Or are we entirely naked because all of our information is accessible on the internet?"
"There is always a counterculture."
"You don't win karate in a contest. You don't become a karate champion because people around you said you were. You can't buy a karate. You have to work for it. Same goes for being happy."
"Mouse wouldn't take all the bags of blood that I got on the Facebook marketplace. It's 'not sterile' or whatever. Girls are so picky."
Trivia
Melody was the first model created by DigitrevX not involved with Eilene's ICETEA past and recent projects (as he is the former modeler of Mirai Akari, Moemi, Yomemi, and Natsumi Moe). However, as of Summer 2020, she is no longer associated with DigitrevX for personal reasons.[12] Thanks to generous support from her fans, Melody was able to hire her own small modelling team. The coder for her 3D model has chosen to stay anonymous.[13]
Melody used small drone-like cameras called T0M during her Chaturbate streams. However, these were later removed due to a copyright dispute with the designer. She designed new drones as a replacement, called T1Ms (Tims).
Melody chose the name Projekt because it sounded sci-fi, and the name Melody after a girl she liked. Ironically, she admits that she is poor at singing, despite her name.
Her model was inspired by Ghost in the Shell's Motoko Kusanagi, and her short hair is inspired by Megumin from Konosuba. Similarities to Hyperdimension Neptunia are a coincidence.
Melody's nose bandage, according to her, is present to keep her brain from falling out.
Melody was born in 2000 and lives in Virtual Neo Tokyo.
She is close friends with fellow VTubers and streamers Silvervale, Ironmouse, Zentreya, Mira Pink, and FeFe.
Now-retired Japanese hololive VTuber Kiryu Coco expressed interest in collaborating with Melody, but this ultimately did not happen.
Despite her extremely lewd nature, Melody is still a virgin.
Melody is pansexual (or in her words, "50% gay").
While her alter-ego Melware has appeared several times during streams, Lemody has only been mentioned and is mostly fan canon. Melware only appears during the Chaturbate streams.
She holds the Twitch record for fastest max-level Hype Train in chat: During her first Twitch stream, her chat had a max-level Hype Train within the first 2 minutes of the stream starting, before she was even onscreen.
Her debut was not without controversy: After her first livestream on Chaturbate, Melody received backlash from other adult performers on the platform who felt their channels and income were threatened by her content and promptly accused Melody of unfair competition and Chaturbate of trying to attract underage audiences because of her anime style. She has, however, gone on to become very well respected in the VTuber and adult entertainment communities.[14][15][16][17]
Melody has set and broken multiple records on Chaturbate, including getting over 300,000 viewers in her first week of streaming. Since then, she has dominated the adult site, never dropping below the site's top 10 performers once since her debut in February 2020.
She hosted Lewdcast, a "Weekly Variety VTuber Podcast", along with Ironmouse and Silvervale.

Mel would later resurrect the Lewdcast Podcast as a solo project on 28 March, 2022.[18]

Her logo was inspired by Ghost in the Shell. It was designed with the Laughing Man arc in mind, with a bunny design, because rabbits are her favorite animal.
Mel's Twitch emote prefix used to be "melsorrr", after she made a mistake trying to create a "melSorry" emote. Around March 2022, her emote prefix changed to "pmel".
List of Lewdcast episodes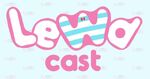 External Links
References