Sasaki Saku (笹木 咲) is a female Japanese Virtual YouTuber, a member of Nijisanji. (formerly of Nijisanji Gamers before it disbanded and merged into a single group)
She had temporarily shut down her channel on 11 November 2018, removing/making private almost all content, but on 16 January 2019, she announced that she would resume activities and restored/made public again her content.
Introduction Video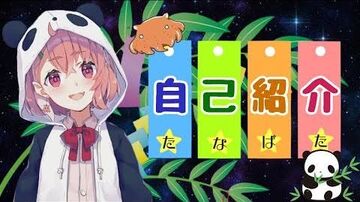 Saku's introduction.

Personality
History
Background
Her Twitter account was opened on 28 June 2018 while her YouTube channel was created on 2 July although she did not start her activity on YouTube until her self introduction uploaded on 7 July.
Retirement and return
In November 2018, she closed her channel after a farewell montage premiered on 15 November[1] and ceased her activity due to undisclosed reasons. Two months later on 16 January 2019, Nijisanji announced that she would be resuming her activities and she announced her return.[2][3]
2019
On 3 April, it was announced that Sasaki Saku, along with three other members of Nijisanji (namely Dola, Rindou Mikoto, and Akabane Youko), would be getting an update to their 2D model.[4] She showcased her updated model in a stream on the next day.[5]
She debuted her 3D model on 17 June.[6]
Trivia
External Links
Reference
Community content is available under
CC-BY-SA
unless otherwise noted.