Associated pages
Seffyna (세피나) is a Korean female Virtual YouTuber affiliated with NIJISANJI KR as the fifth generation alongside Ban Hada and Song Mia.
Introduction Video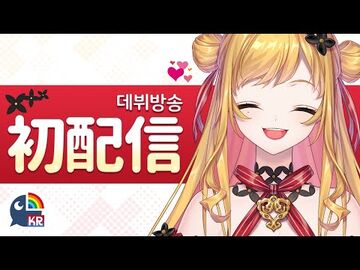 Profile
A fairy who likes to sing. Born from a flower, on the night of a full moon. Grew up in the hands of a witch. Came to this universe to conquer the human world.
History
Background
On 23 April 2021, the names of the fifth generation of NIJISANJI KR members were revealed, as well as their Twitter accounts.[1] On 27 April 2021, it was announced that the members would hold their debut streams on 30 April 2021.[2] Seffyna was the first of the three to debut.
2021
On 7 May, she released her first official cover song "KING" by Kanaria.
On 13 May, Seffyna celebrated her channel Monetization.[3]
On 17 May, Seffyna opened her channel membership feature.[4]
On May 19, for the first time, Sellyna collaborated with a member of NIJISANJI KR outside of her generation Han Chiho in "Untitled Goose Game."
On 21 July, Seffyna celebrated her 10,000 subscribers on her channel.[5]
On 2 August, Seffyna celebrated her birthday.[6]
On 7 August, Seffyna celebrated her 100 days since her debut.[7]
On 4 October, Seffyna celebrated her 20,000 subscribers on her channel.[8]
On 30 October, Seffyna celebrated her 6 months anniversary.[9]
2022
On 1 January, Seffyna reached 30,000 subscibers on her YouTube channel.[10]
Fans and Mascot
Her fans are called "SeffyNite" (세피나이트, セフィナイト).
Trivia
The ff in Seffyna derives from the music dynamic fortissimo, meaning "very loud."
External Links
Media
Further readings
References