Shiina Yuika (椎名唯華) is a female Japanese Virtual YouTuber and a member of Nijisanji (formerly of Nijisanji Gamers).
A first-year high school student with a Kansai dialect and a love for games. She has a self-paced personality.
Introduction Video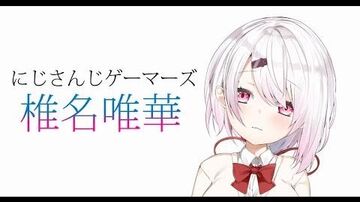 Yuika's introduction.

Personality
History
Background
Her YouTube channel was created on 27 July 2018 with her Twitter account also created this month. She made her YouTube debut on 1 August 2018.[1]
2019
On 8 August, she debuted her 3D model during a stream.[2]
Events
On 8 December 2019 Yuika participated in the concert event Virtual to LIVE in 両国国技館  2019 (Ryogoku Kokugikan).
On 26 February 2020 Yuika performed in the Zepp concert tour Nijisanji JAPAN TOUR 2020 Shout in the Rainbow! at the Zepp Nagoya venue.
Trivia
External Links
References
↑ Shiina, Y. [椎名唯華] (2018, August 1) 【自己紹介】にじさんじゲーマーズ所属の椎名唯華です。【Vtuber】[Video File] Retrieved from https://youtu.be/85_YBOlK07s
↑ Shinna, Y. [椎名唯華] (2019, August 8) 【3D発表】お披露目できる時がやっときました!!!!【椎名唯華/にじさんじ】[Video File] Retrieved from https://youtu.be/uT7elTnQgvY
Community content is available under
CC-BY-SA
unless otherwise noted.