This is a Korean name; the family name is Shin.
Associated pages
Shin Kiru (신기루) was a male Korean Virtual YouTuber affiliated with NIJISANJI's Korean branch, NIJISANJI KR.
Introduction Video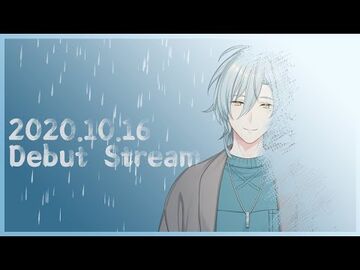 Profile
A man with a vague impression, who started to broadcast to communicate with others. He may be clumsy in many ways because he has been alone for a long time.[1]
Personality
History
Background
Kiru's channel was created on 6 October, 2020, but moved to a new channel on 14 October, 2020. He made his YouTube debut on 16 October, 2020.
2022
On 1 March, Kiru announced that he would graduate on 31 March alongside Lee On.
On 27 March, he debuted the 2.0 brushup of his Live2D model.[2]
His final stream happened on 31 March.
Trivia
Color:

#B1C5C8

[3]
Before his debut, his first channel was not able to stream for some reason, so he made a second one and moved channels.[4]
He likes horror movies, but not ones with ghosts, as he's terrified of them.[5]
His favorite animal are crocodiles due to the fact that they are strong, and he wants to be as strong as them too.[6]
His favorite game is Pokémon: LeafGreen as it is the first game he's played.[6]
When he first started streaming, he made fans worry a lot due to how he was playing Minecraft.
He immediately uninstalled Angvik from his computer after he completed the game.[7]
His favourite Japanese food is takoyaki.[8]
His fans are called "Kiriges".
External Links
Media
Further readings
References