Shinonome Megu (東雲めぐ) is a female Japanese virtual YouTuber.
Introduction Video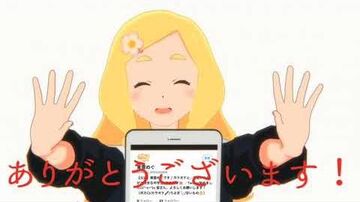 Megu's introduction.

Personality
Megu is effectively the concept of "genki" (cheerful, lively, friendly) given a human (virtual YouTuber) form.
History
It has been announced that Megu will be the star of a princess-themed VR musical on the VARK platform in fall 2019.
Trivia
Her eyebrows are thicker compared to most women's, similar to Mugi from K-on, who is also a cheerful girl with long blonde hair.
There is a short video(dead link) showing Megu's producer/voice actress in the process.
External Links