The Sandman Will Keep You Awake - The Loop
Play Sound
Associated pages
Silvervale

(You are here)
Silvervale (シルバーベール) is an English VTuber from The United States of America. Her avatar is a wolf-girl with fangs, a tail, and ears she sometimes hides under ear-shaped lights attached to her headphones. She is know for her wholesome and caring personality as well as her sexuality and lewd jokes. Her goal as an entertainer is to create a "cozy" community environment where people can feel safe and happy, away from the stress of daily life. While originally an independent streamer, she is now part of the agency VShojo.
Introduction Video
Lore
Long ago, in a realm not unlike Earth, a lonely goddess of nature decided to create a family. She created a boy and a girl, the former a demon and the latter a sakura spirit seeking to nurture the world & foster joy. When the demon brother was defeated the goddess called on the sakura sister to help imprison him. She agreed and took the form of a great tree to cover his tomb.
Time passed and the sakura spirit slumbered within the lone flower of the ancient tree as a wolf pack nestled in the tree's shade. Their love and companionship nurtured the tree in a symbiotic relationship that lasted for eons until the demon's dark aura eroded the tree and caused the wolves to disappear. The flower wilted from the weight of her sadness and, longing for her lost companions, she used the last of her and the goddess's magics to fuse with the Spirit of the Wolf who then called upon the wind to carry her to another world.
Personality
Silvervale is known for her bloodlust in videogames, but in reality she is a shy and caring person who is very non-confrontational and puts the needs of those she cares about ahead of her own. Cleverness is another of Silver's traits, she's said she loves puzzle games and can be seen completing them quickly with little effort. She has admitted to being a perfectionist and workaholic who has had difficulty stepping away from various projects to relax. She has a love for the horror genre despite being so tenderhearted that she frequently screams, jumps, and has to avert her eyes. Silver also maintains a very close relationship with her mother who even attends and moderates her streams under the username Mamavale.
Appearance
Pastel goth is Silver's aesthetic. Her long thick hair is sky blue at her crown and transitions to bubblegum pink at her neck, being accented by four sakura blossoms in front of her right ear. Her ears themselves are full of petals that look like pink fur. Her wolf tail is extremely thick and fluffy with fur matching her hair's gradient pattern. Her long manicured nails share the gradient with a focus on pastel blue except for the tips and her ring fingers, which are solid pink. Her attire includes a gothic black cheerleader's skirt, fingerless fishnet gloves, a crop top, garter belts, sakura flower choker, and platform high-heel Lace-up/zip-up leather boots with pink paw prints on the soles. These are mixed with a pair of mismatched stockings which are also pastel pink and blue, a color mix she's said she loves and is a constant theme throughout Silver's profiles. Parts of her avatar was based off a combination of her real self and the character Juliet from "Lollipop Chainsaw" while most of the lupine aspects are inspired by Amaterasu from "Okami" and Silver's own Okamivale outfit.
Silver has multiple alternate outfits to her avatar including butterfly dress, playboy bunny, pirate, nurse, magical girl, reindeer, maid, and Lisa from Genshin Impact.
Additionally Silver has 2 costumes that are different characters all together: Revlis, her succubus inspired tiefling D&D character, and Okamivale, in which she is a full white-haired wolf girl based on Amaterasu from "Okami" with organic ears and tail.
History
Background
Silvervale became interested in vtubing because of her love of technology. The idea of a virtual character who moved by tracking her own movements was very exciting. She became even more vested when she learned it could make her an anime girl.
2019
As the name Silvervale was claimed, she began streaming on Twitch in 2019 under the name X_Silvervale_X switching to Siivervale on 1 August 2019 and capitalizing the 2nd I to look like a lowercase L. This lead to confusion for people trying to find or raid her channel. She gained the proper spelling to her name upon making Twitch partner at the end of her 12 hour 2020 birthday stream. On some other social media platforms, such as Twitter, she is known as _Silvervale_.
2020
In 2020 Silver's streams would start off with a looped 2D gif of her avatar breathing and blinking while a few songs she likes played and the audience had a chance to assemble. After the song "Do You Wanna Date My Avatar" played Silver will greet the chatroom and switch to a just-chatting set-up of her model against a photorealistic backdrop of her room complete with animation of her two cats cuddling at the foot of her bed. The last 10 minutes of the stream were spent winding down by just chatting back in her room.
On 24 November, she announced her membership in new VTuber agency VShojo as part of its first generation, alongside Ironmouse, Projekt Melody, Zentreya, Nyatasha Nyanners, she was the 4th member to hold an official redebut stream in which she revealed lore for her avatar's character and sang. She expressed having interest in creating an album of Japanese style lo-fi music and performing a virtual concert with other VShojo members.
2021
She constantly strives to improver her content and create new things for her community to enjoy. Silver's avatar was modified with ARKit full facial tracking to convey her expressions with maximum accuracy, speed, and depth. As a member of VShojo Silver has been a part of many collabs with her team, other friends, and her real family. Many personal animations were added to her Twitch channel point redemptions as well as a pop-up window playing JoCat's "I Like Girls" which she appears in. She began "basket waifu" collabs with Robcdee where Silver sits in a virtual basket and talks to Rob as he bikes around Japan IRL as her tour guide. Summer brought the debut of an enchanting bikini complemented by accessories from Layna Lazar. Silver received her own special on the Vshojo Highlights YouTube channel as well as special summer & anniversary themed merchandise lines.
On 5 October, Silvervale's 2D model debuted and 200k followers celebration on Twitch, she did her first Q&A.[1]
Content
Streams
After her VShojo redebut Silver's streams start off with a looped 'loading screen' video of chibis of her avatar and mascot wolf, Daiya, running along a path against both modern city and magical sakura forest backgrounds in her human and kemonomimi forms respectively. The original song "Sakura Stroll" by Hyper Potions plays as the audience has a chance to assemble. Once Silver is ready a transition screen showing her name on a wooden sign against a sea of sakura petals will wipe the screen into the just chatting screen. This screen features a simple gradient backdrop, a blue/pink reverse of her hair, with accents & overlays that vary by season & holiday. One such example is the rose red & pink backdrop and the overlays changing from signs with waving sakura blossoms to bars of (nibbled) chocolate.
Silver will greet the chatroom and after about 20 minutes of chatting about her day and recent and upcoming events, along with thanking her audience for any subs and donations, she will begin whatever game is on the table for that night. After saying goodbye to any friends she may be playing with, the last minutes of the stream are spent winding down, chatting about the game and upcoming plans, and rolling credits as she decides who to raid. This ends with her thanking the chatroom for making time for her in their night and helping support her community and herself as a streamer. After she reminds the audience she loves them she raids the audience to another streamer she often gives one last kiss and thank viewers clipping the stream. Silvervale's streams once averaged 3-5 hours, though 6-8 is the norm now.
YouTube
Her main content on YouTube is let's play series with collaborations, MMD music videos, and occasional announcement videos. Despite having various editors over time her videos are very consistent in content and quality. Videos are composed of highlight footage from her streams with background music, on screen text, and emotes from her Twitch channel added for comedic effect. Until partnering with ThatOneGuyMMD with the launch of Vshojo, Silver's MMD dance videos were animated solely by herself with fans commenting on her improvement with fluidity and lighting over time. MMD videos are monthly while let's plays videos are published about once every three days.
Music
Silver's musical dreams began to be realized when she released her first original song, "Home, in the beginning of 2021. She followed this with an original song dedicated to her mother debuted during their Mother's Day Collab and released an English cover of KDA's "More" in June. Next came her first lofi album called Sakura Beats which is now the source for her streams' opening music.
Audio from her streams has also been remixed into energetic songs such as fan favorites "The Doot Song" and The Bark Song." All these songs are uploaded or planned to upload to her Spotify.

Patreon
Patreon rewards are geared towards discord and deepening the wolfpack as a community as well as personal interaction with Silver. She has had to stress these are platonic interactions. "Think of it like a social club!" Rewards include discord roles and channels, VR Chat meet-ups, community movie nights, early access to content as well as polls & discussions shaping her future content. Most of this content would suffer technical issues from crowding without a pay-wall to limit access. The upper half of Patreon tiers also include NSFW content including a nude version of the monthly MMD dance.
Lewdcast
Formed in September 2020, Silver is one of the 3 hostesses of the anime-themed podcast, "Lewdcast" along with Ironmouse and Projekt Melody before switching to YouTube the show's 3rd episode was hosted on her Twitch channel. During episodes she is known to pull gags with her avatar such as sinking below the screen when something off-putting is mentioned or letting other Vtubers' avatars scale down & sit in her cleavage.
Milestones and Achievements
February 2019: Created her Twitter
12 August 2019: Her first 24 hour Birthday stream
September 23rd 2019: Uploaded her first video to YouTube
2 October 2019: Uploaded her Visage playthrough on YouTube
Fall 2019: debuted her high quality model by Jjinomu
13 May 2020: Appears on "Weeb Wars" on Lost Pause's Twitch and plays against Projekt Melody
28 June 2020: Launched her dakimakura on Cuddly Octopus
25 July 2020: Joined the "Death and Debts" D&D game hosted by Arcadum
13 August 2020: Partnered on Twitch
28 September 2020: Interviewed on the premiere episode of Felicia Day's "Women Are" Podcast
16 November 2020: Opened her 18+ merchstore
24 November 2020: Redebuted with a new 3D model featuring a new outfit, organic ears and tail, and larger breasts. This outfit was also made by Jjinomu.
December 2020: Founded the Cream Pies free company in Final Fantasy XIV with many of her VShojo teammates and other friends.
8 January 2021: Hit 100K followers on Twitch
23 January 2021: Released her 1st sung single on Spotify
11 March 2021: Silver unveils her full facial tracking improvement and new lore.
13 April 2021: VShojo members Ironmouse, Froot, Silvervale, Veibae and Nyatasha Nyanners played with prominent Japanese VTubers Kizuna Ai, Higuchi Kaede and Dennou Shojo Siro in a collab called #VAmongEarth.[2]
22 May 2021: VShojo members Ironmouse, Silvervale, Veibae, and Nyatasha Nyanners attended the DigiKomi convention, where they played a game called "Otaku Exposed!".[3]
June 2021: Full release of "Sakura Beats," her Japanese lo-fi album composed with ShantyShark.
Fans
Her community is called the Petal Pals and her subscribers are now the Petal Pups. Previously these were the Wolfpack and Direwolves, but Silver felt these were too generic. "Every wolf themed vtuber calls her fanbase the wolf pack."
Fan art of Silvervale uses the hashtag #DoodleVale.
NSFW fan art has gained a separate hashtag: #Lewdlevale, and Twitter account: @Lewdlevale.
Quotes
"Sssoup! Why am I so fascinated by that word?" Soup video
"I smile a lot, I'm just a very smiley person." After face tracking shows how often she smiles.
"Cleaning your shoes: I think that's not weird. Like, a foot massage can be okay. I don't want anyone lickin' my feet though." Lewdcast #1
"I love cream pies. They're just to gooey, and delicious, and moist. Yum! The food. The food chat, I swear." Redebut Stream
"I don't play games to speedrun them for record time or get every collectible and the highest scores. I play them to have fun and feel cozy with you, chat." Feb 2021
Trivia
Silver has said she wishes she were taller so she wears "big hooker boots!"
She was introduced to anime by her brother, Kon Zetsu.
Silver has a strong connection to her inner child and will make racecar sounds with her mouth while driving cars.
She learned to sing when she was in a choir.
Her age was decided when asked how old she became during her 2020 Birthday. Silvervale asked her chat "what's better 21 or 25?" When the viewers couldn't decide she compromised "okay, okay, I'm 23 then!"
The wolf girl gets annoyed when people mistake her for a neko or kitsune.
Watson Amelia is her favorite holomyth member.
Despite her model's boots having laces in the front and zippers on the outward facing sides, her original profile art on Vshojo's site show buckle-up boots like her previous model wore.
The Petal Pals have a recurring theme of presenting her as a giantess, in both jokes and fetishism.
She calls soda "pop," something she learned from her mother.
She doesn't enjoy streaming heavily punishing games such as Souls-likes.
Silver sometimes puts chips on her sandwiches. Specifically "Jimmy Johns 17 with cheese and pickles and bbq chips!"
Her and Veibae's characters were married in FF14 during a festive event including many close friends and members of the Cream Pies FC.
Favorite games include Okami, Little Nightmares, Final Fantasy XIV and the upcoming Ashes of Creation.
Kon Zetsu is her slightly older brother.
List of Lewdcast episodes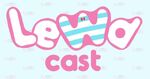 External Links
Media
References