Associated pages
So Nagi (소나기) is a female Korean Virtual Youtuber who is a member of Nijisanji's Korean Branch, Nijisanji KR.
A young lady with an interest in Japanese Culture travels to Japan through the virtual world. The young girl yearns to portray a mature and adult-like image, but the person herself seems to be quite naive.[1]
Introduction Video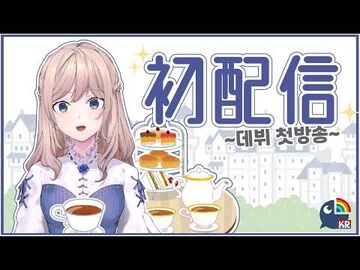 Nagi's introduction.

Personality
History
Background
So Nagi made her Youtube account on 12 May 2020 and made her debut on 22 May 2020 as a part of Nijisanji KR's second wave of Vtubers alongside Lee Siu, and Chae Ara. The three are Nijisanji KR's second wave livers and are called "嵐ウナギ" (Arashi Unagi).
Event
On 3 February 2021, Nagi participated in the Nijisanji-wide "NIJIYANJI" event. [2]
Fans
Nagi's fans are called "うなぎ" (Unagi) which is a name she and the viewers came up with during her debut stream. The name "Unagi" was a spin-off from the English phrase "You and Nagi" and the Japanese word for eel, "ウナギ"(Unagi).

Whenever she starts a stream, Nagi would greet the listeners with a "こんなぎ~" (Konnagi~) and ends the stream with a "おつなぎ~" (Otsunagi)
Trivia
Nagi's full name, "소나기" means a rain shower in Korean.
Notable units within Nijisanji:
Color:

#7E88DE

[1]
Nagi is fluent in both Japanese and Korean. She would sometimes translate what she says in the other language and would also tweet something while mixing Japanese and Korean words.
Nagi is good at illustration. She draws a lot and often stream with her drawing and interacts with her fans.
Preferences

Nagi likes: horror, cyan, roses (especially blue roses), seafood, dogs, chinchillas, hamsters, and her favorite senpai, Ange Katrina.
External Links
Media
Further readings
References
↑ 소나기 / Nagi So 【NIJISANJI KR】. (3 February 2021)【#NIJINYANJI​】Nyanyanyanyanyanyanya!【 @소나기 / Nagi So 【NIJISANJI KR】​ [Video File]. Retrieved from: https://youtu.be/yR9qonQnR94
Community content is available under
CC-BY-SA
unless otherwise noted.