Associated pages
Spade Echo

(You are here)
Spade Echo (黑桃影) was a female Chinese VTuber associated with hololive, debuting as part of its Chinese (CN) branch first generation of VUP (Virtual UP, since content creators in bilibili are normally nicknamed "UP" or "UP Master") alongside Yogiri and Civia.
Introduction video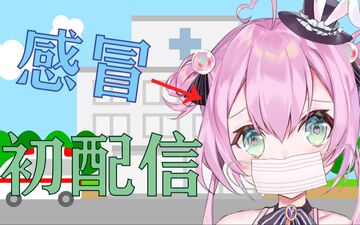 Personality
Appearance
 History
Background
The first video on her channel is a cover of Chikatto Chika Chika on 31 December 2019.[1] However her official debut was made nearly a month later on 30 January 2020.[2]
2020
On 30 May, the day of her birthday she debuted her first original song, "Spade" a project done thanks to the efforts of her comunity on bilibili.[3]
Retirement
On 16 November, hololive's official Twitter account announced Spade Echo's graduation date was scheduled for 21 November [4] Also on this date she made her last tweet in which she thanked her illustrator.[5]
On 21 November, she retired from her activities as a VTuber, but instead of holding a graduation stream, she uploaded a compilation of her one hundred victories on the video game Fall Guys on her bilibili channel.[6]
 Trivia
External Links
References