Suzuki Hina (鈴木ヒナ) is a female Japanese Virtual Youtuber who shares a channel with Hime Tanaka as HimeHina.
Note: please see Hime's article for information pertaining to both girls.
Introduction Video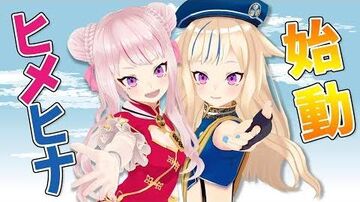 Hina's introduction.

Personality
Her personality contrasts that of Tanaka Hime in that she's the calmer of Himehina.
Trivia
Some fans have noted her voice's similarity to Matsushita.
Does not include her panties on her design sheet compared to Hime's.
External Links