TaikunZ is a Filipino Virtual YouTuber and self-proclaimed "Virtual Archivist". He primarily speaks in both English and Filipino on his channels.
Introduction Video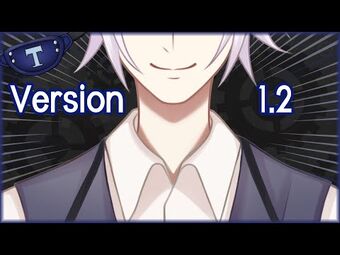 Taikun's introduction.

Personality
History
Background
Prior to beginning his YouTube channel, he was known for his contributions to various Fandom Wikis as early as 2008. He was the Bureaucrat and Administrator of Monster Hunter Wiki, Marvel: Avengers Alliance Wiki, and Unison League Wiki, currently remaining as one from the latter.
2020
Taikun streamed as his Live2D self for the first time on February 14.
Events
Fans
He calls his subscribers and followers as "Driends".
Trivia
His favorite Weapon in Monster Hunter is the Gunlance. It is the only Weapon Type he uses outside of Arena Quests in Iceborne.
He is a huge fan of Sakura Miko of hololive, whom he draws his inspirations from on his channel. The mask on his appearance is a 35P, which are the representation of Miko's fans.
External Links
References