Takehana Note (竹花ノート) is a male Japanese Virtual YouTuber.
Introduction Video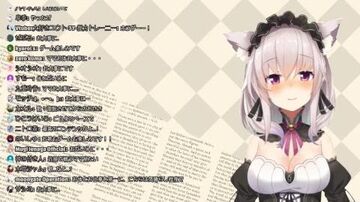 Introduction Video.

Personality
A professional artist. Has drawn some of the notable Virtual YouTubers and continues to make outfits for them. His streams are mainly focus around drawing illustrations or playing games like Dead by Daylight.
History
On 6 April 2019, he announced in a stream that the crowd-sourcing goal of having a 3D model has been met.[1]
Trivia
His Makuake crowd-funding campaign included, at the highest tier (1 million yen, or approximately $9000 USD) the opportunity for the sponsor to be "breast-fed" by mama Note. That spot has been claimed.
Has been called 'mama' as he is the illustrator behind some well-known characters including Shizuka Rin and Ienaga Mugi.
He uses a pitch changer most of the time, which makes him sound like a girl. He doesn't try to hide it and even takes it off from time to time.
External Links
Reference
↑ Takehana, N. [ノート竹花]. (2019, April 6) 【目標金額達成!】みなさんありがとうございます…!【次のステップへ向けて】 [Video File]. Retrieved from https://youtu.be/xu6ZuPkUkfw/