This is a Japanese name; the family name is Tsukishita.
Associated pages
Tsukishita Kaoru (月下カオル) was a male Japanese Virtual YouTuber endorsed by hololive's branch Holostars. He was a member of its third generation, also known as "TriNero" (トライネロ) alongside Kageyama Shien and Aragami Oga.
Introduction Video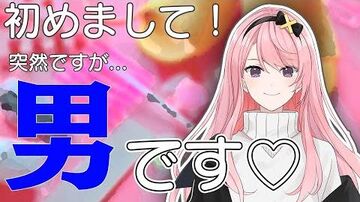 Profile
An apprentice make up artist with an obsession with cosmetics.
Even as a man, he enjoys adorably cute things.
Strives to be beautiful on the inside and outside.
Worried about being in the wrong hololive audition, was guided by Shinove after confirming gender.[3]
Personality
Kaoru presented himself in a cute and bubbly manner, however, he would be perverted and also made dirty jokes sometimes.
History
Background
His Twitter account was created in 10 April 2020; he made his first tweet on 27 April,[4] while his YouTube channel was created on 8 April, and his debut stream was performed on 29 April 2020.
Retirement
On 28 July 2020, Cover Corp's Twitter account anounced the end of their contract with Kaoru due to personal circumstances.[5][6] All of the videos on Kaoru's channel have been privated and most of his tweets were also removed.
While he didn't have a farewell stream, he left a message in the "About" section of his channel. "It's been a really happy and dreamy time for me over the last three months. Thank you all."[7]
Fans
His fanbase is officially called "FUNdation" (FUNデーション).
Whenever Kaoru ends the stream, fans say fare well by saying "otsunail" (おつネイル).
Relationships
Units and groups other than TriNero he was a part of:
Trivia
External Links
Media
Further readings
References