Jurassic World: Dominion Dominates Fandom Wikis - The Loop
Play Sound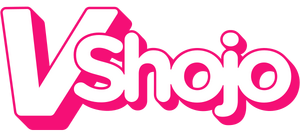 VShojo is a US-based VTuber organization based in San Francisco.
Unlike Japan-based VTuber organizations, VShojo primarily uses Twitch for livestreaming, with YouTube reserved primarily for highlight clips and edited content.
The company was founded in 2020 by former Twitch employee Justin "theGunrun" Ignacio and Youtuber Phillip "Mowtendoo" Fortunat, with the vision of creating an organization where the talent have complete freedom. Its goals are to provide members with in-house tech, legal, PR, sponsors, upgrades, opportunities, social media expansion and a positive environment. As of May 2021, the organization has more than 3 million followers on Twitch and 3.5 million subscribers on YouTube.
Profile
VShojo is a talent-first VTuber company, dedicated to the growth and success of its members.
"Founded by fans of VTuber culture, we aim to create and foster content that pushes the boundaries of VTubing and talent freedom, while maintaining deep respect for the people and companies that helped paved the way."[1]
History
Origin
VShojo was founded by Gunrun, who worked at Twitch from 2011 to 2018, and Mowtendoo, a popular YouTuber, as well as a video game developer with expertise in 3d motion graphics, video production, and professional music production. The project had been in the works since at least as far back as August 2020, with the web domain vshojo.com registered on August 9, and the Twitter account @VShojoOfficial created that same month.
2020
On 24 November, Nyatasha Nyanners, Zentreya, Ironmouse, Silvervale and Projekt Melody made their official redebut. All five were existing popular VTubers streaming on Twitch. A debut video announced these five members and an additional two: Froot, the VTuber formerly known as Apricot; and newcomer Hime Hajime.[2] Froot's debut was scheduled for 27 November.[3] Hime's debut was delayed to an unspecified future date.
Lewdcast, a weekly variety VTuber podcast hosted by Melody, Ironmouse and Silvervale also became affiliated with VShojo upon the company's announcement, having been previously run independently by the three.
2021
On 31 January 2021 (Japan time), Hime finally made her debut on Twitch. This makes the first VShojo member to make her initial appearance after the group's creation.
On 9 April, Veibae was announced as a new addition to VShojo.
On 13 April, VShojo members Ironmouse, Froot, Silvervale, Veibae and Nyatasha Nyanners played with prominent Japanese VTubers Kizuna Ai, Higuchi Kaede and Dennou Shojo Siro in a collab called #VAmongEarth.[4] The original plan was to include Inaba Haneru in place of Silvervale, but she had to cancel at the last minute due to illness.
On 24 April, Nyatasha Nyanners performed with Japanese VTuber Kizuna Ai at her Virtual US Tour.
On 22 May, VShojo members Ironmouse, Silvervale, Veibae, and Nyatasha Nyanners attended the DigiKomi convention, where they played a game called "Otaku Exposed!".[5]
On 16 June, VShojo made their first collaboration with hololive, between Nyanners and Takanashi Kiara. The event was streamed on both YouTube and Twitch,[6] and attracted a peak total of around 40,000 viewers across both sites.
On 19 June, another hololive EN collaboration between Ironmouse and Mori Calliope was streamed on Twitch and attracted nearly 25,000 viewers at its peak.[7]
On 6 August, both Veibae and Froot where interviewed by BBC NEWS about spreading the word about Vtubers in the UK.[8]
On 20 August, VShojo announced that they are holding auditions for new members.
On 13 December, VShojo announced both the start of a partnership with GoodSmile_US and a nendroid from Nyatasha Nyanners.[9]
On 18 December, Ironmouse, Silvervale and Nyatasha Nyanners participated in VILLS vol. 3, one of the biggest VTuber events in Japan. The group enchanted the audience with their vocal performance and the new VShojo VILLS idol costumes.[10]
2022
On March 3rd, VShojo announced that they would be holding a week-long fundraiser for [projecthope.org Project HOPE], a humanitarian charity helping out during the humanitarian crisis in Ukraine.[11][1]

On 1 April, April Fool's Day, VShojo announced a rebranding into GShojo, with the various members being replaced by gecko-ized versions that were initially introduced by Zentreya.[12][13]
Members
Known Staff
Trivia
The name VShojo is a pun on the Japanese word "bishoujo", meaning "pretty girl". The letter "V" stands for "virtual", as in VTuber.
VShojo does not use "generations". All current and future talents are considered part of the same "generation".[14]
VShojo operates closer to a cooperative, where all talents are free to upgrade or replace their models and outfits as they see fit, leading to a number of "styles" across 2D and 3D.
Webcomic
| Title | Characters | Release date   |
| --- | --- | --- |
| #1: Visiting Froot's Castle For Spooktober | Apricot, Nyatasha Nyanners, Silvervale, Projekt Melody and Zentreya | 2021/10/05 |
| #2: Lost In Translation | Nyatasha Nyanners, Ironmouse and Hime Hajime | 2021/10/17 |
| #3: Mel's Real World Experience | Projekt Melody | 2021/11/03 |
| #4: The Beach Episode | Hime Hajime, Veibae, Silvervale, Nyatasha Nyanners, Zentreya, Projekt Melody, Apricot and Ironmouse | 2021/11/15 |
| #4.5: The Beach Episode True Ending | Hime Hajime, Veibae, Silvervale, Nyatasha Nyanners and Zentreya | 2021/11/15 |
| #5: The Regular Checkup | Mamavale, Zentreya, Apricot, Projekt Melody, Nyatasha Nyanners, Ironmouse and Hime Hajime | 2021/12/07 |
| Special: Achieving The Dream | Ironmouse, Silvervale and Nyatasha Nyanners | 2021/12/17 |
| #6: The Alchemy Lesson | Ironmouse and Froot | 2021/12/28 |
| #7: VShojo Squid Game | Nyatasha Nyanners, Veibae, Silvervale, Projekt Melody and Froot | 2022/01/07 |
Gallery
External links
References