Associated pages
YuNi

(You are here)

Discography
YuNi is a female Japanese Virtual YouTuber and Virtual Singer. She was a former member of upd8. Currently, she is a member of Toy's Factory.
Introduction Video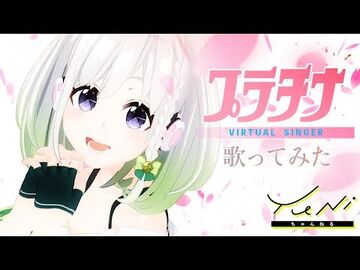 Personality
History
On 16 March 2019, she put on the Union Wave event, supported by SPWN at HUMAX Cinemas.
On 24 April 2019, she released her first album, clear/CoLoR.
From April 30 to May 1 2019, she put on the Union Wave - Clear event at Cluster, with guests Kashiko Mari, Tenjin Kotone, Tokino Sora, and Higuchi Kaede.
On July 2020, she performed "Kokoro Knock", the ending theme for the TV anime Uzaki-chan Wants to Hang Out.
On August 14, 2020, it was announced that YuNi has graduated from upd8 and is now affiliated with the label Toy's Factory. [1]
Events
Trivia
YuNi's goal is to become the world's best Virtual Singer.
Her favorite anime is Cowboy Bebop.
External Links
Reference