This is a Japanese name; the family name is Yumeno.
Associated pages
Lilith

(You are here)

Gallery
Yumeno Lilith (夢乃リリス) was a female Japanese Virtual YouTuber and a member of NoriPro.
Introduction Video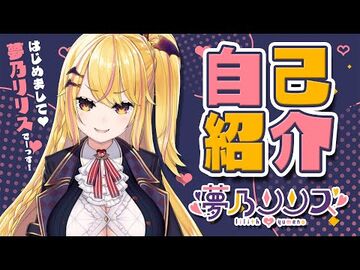 Personality
History
Background
Her Twitter account was opened on October 2020 while her YouTube channel was created on 29 November 2020. She made her first tweet on 30 November, while her YouTube debut was on 16 January 2021.[1]
2021
On 19 January, her channel was approved for monetization.
On 31 January, she opened her channel's membership feature, while also reaching 50K subscribers.
On 29 May, she revealed her alternate costume, a maid outfit akin to her "father" Ito Life and "sister" Aizono Manami.[2]
2022
Retirement
On 9 January, her contract with NoriPro was terminated for breach of contract; making false declarations; violating her NDA.
Trivia
External Links
Media
Further readings
References