Yuuki Chihiro (勇気ちひろ) is a female Japanese virtual YouTuber, a member of the Nijisanji group.
Introduction Video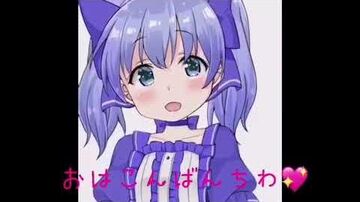 Chihiro's introduction.

Personality
Yuuki Chihiro is the first loli of the group Nijisanji. Chihiro has a very tender character and she is also the first magic girl and the pioneer of the virtual magic girls YouTubers. She can also sometimes make more than one laugh.
Appearance
Yuuki Chihiro wears a magical blue girl dress with two ribbons and a pair of white gloves.
Profile 
Birthday: Unknown
Height: Unknown
Weight: Unknown
Work: YouTuber, Magical Girl
Appearance Age: 10
Loves: Magic
Trivia
External Links